Pinbusters is a new series where I take crazy popular pins & see if they really are as great as they look…check out the rest of my Pinbusters videos here.
Have you seen this "Fairy Air" pin yet??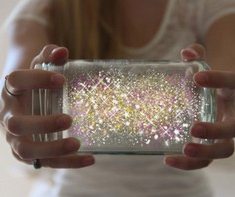 With a resident fairy/princess/mermaid expert in the house I thought this would be highly appropriate for our next Pinbusters video.
Of course what's so enchanting about this pin is that it looks like the sparkling particles are somehow suspended in mid-air. I guess those are supposed to be the little fairies fluttering around in the jar going about their fairy little lives. Or perhaps they're spazzing out because of the lack of oxygen. Don't see any holes poked in the top of the jar do ya?
I can't seem to find the original source of the picture but the instructions on the pin are to simply cut a glowstick open, empty the contents in a jar, add some 'diamond dust' (I'm assuming this is a fancy way of saying glitter. If you know different, please, do tell.) & then shake to create the 'fairy air'.
Could it really be that easy??
I had a hard time believing this one would work, it just didn't seem to make sense but the picture was so darn enchanting that I was hopeful. Note to self…logic > pixie dust. (what a scrooge, right?)
P actually thought this pin should be 'confirmed' since the end result in the closet was kind of cool looking but I'm sticking to my guns that it's busted because there is nothing floating in the jar & certainly nothing neat to see in the daylight, both of which the picture indicate.
Sorry, rules are rules. Glowing glitter or not.
Geez, PINBUSTERS is making me a hardass.
Want More?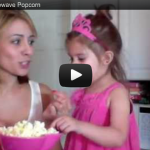 PINBUSTERS! DIY Microwaved Popcorn in a Brown Paper Bag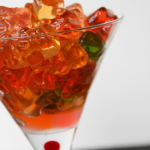 PINBUSTERS! Vodka Soaked Gummie Bears