*Pinbusters is a new series where I take those favorite, popular pins & see if they really work as great as they look…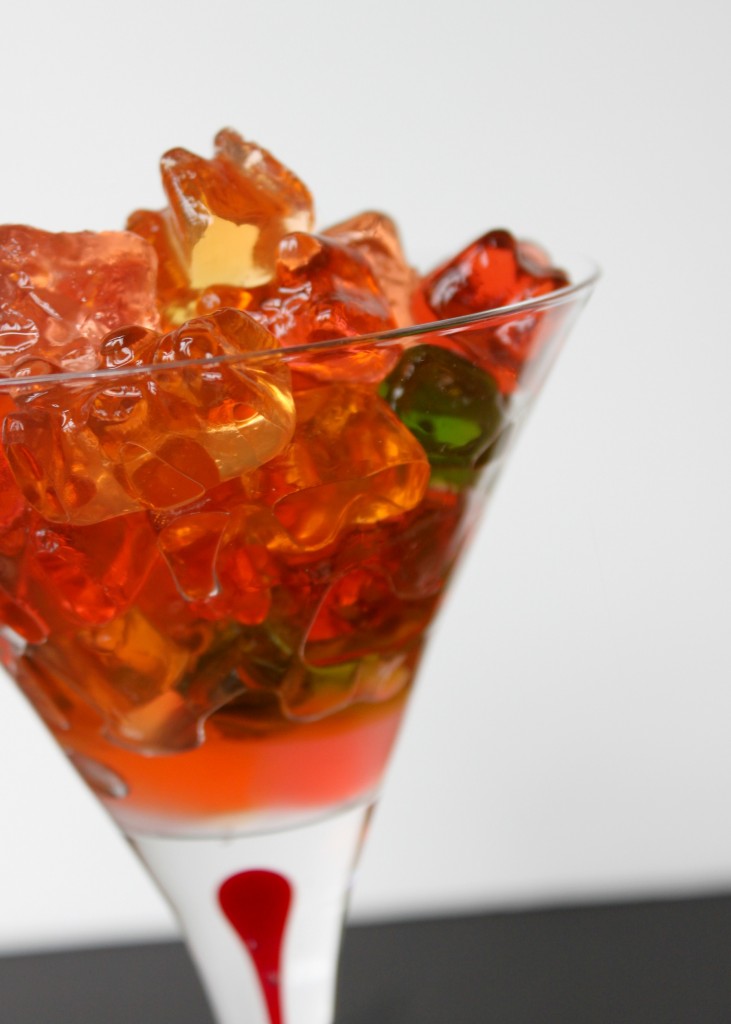 I saw the idea for soaking gummie bears in either tequila or vodka awhile back on Pinterest and have been wondering two things…
1- Do these little bears pack some punch? I've heard of people getting completely smashed because they didn't realize each gummie was like taking a shot. Could that really be true?
2- How do they taste. If it tastes like rubbing alcohol then what's the point?
I placed a pack of regular drugstore gummie bears in a tupperware & filled it with enough vodka (Absolut) to cover the gummies & popped them in the fridge. (OBVIOUSLY if you have children you need to stick these somewhere that they won't be able to get to. They're eye-catching candy, be responsible) After about a week I tried one & my reaction looked something like Sophie's the first time she took a giant bite of a pickle. Ugh! I could've easily breathed fire. While I thought it was neat that they had plumped up quite a bit the taste was terrible. Pure vodka. Before deeming this pin 'busted' I thought I'd give the little suckers some more time to marinade.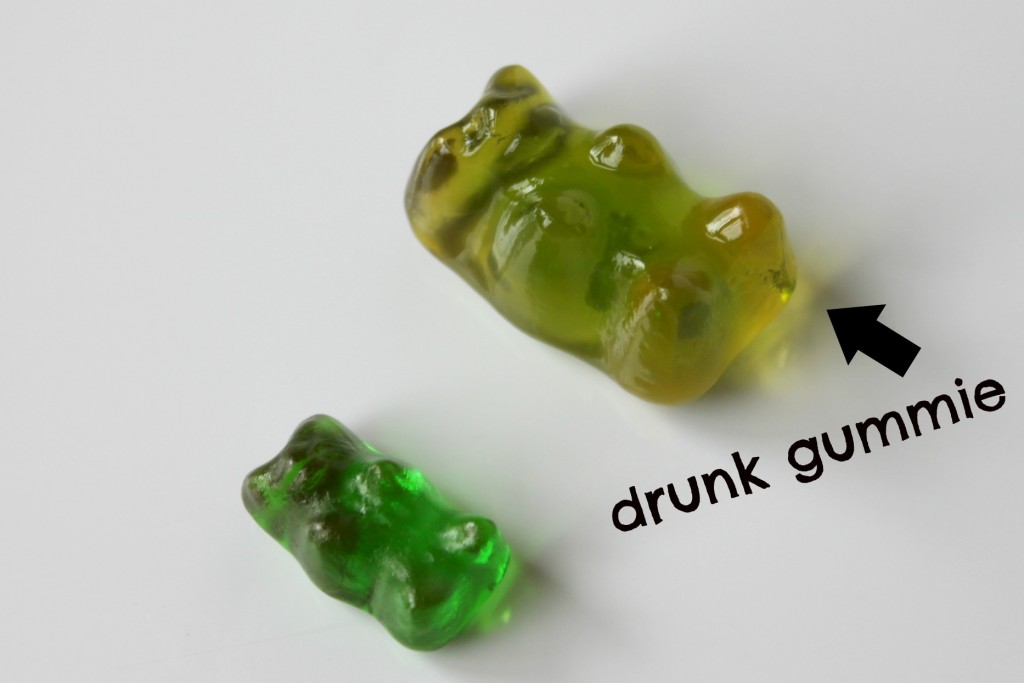 On week two my friend Stacy & I decided a late afternoon playdate was a completely acceptable time to try out the bears. This was an experiment after all. Although still strong they were much improved, & fat as ever. What really surprised me though was how powerful they were! Honestly, if you ate 2 or 3 that were on a martini skewer in your drink you'd be toast. Like, super fun girl who giggles a lot.
And they weren't terrible anymore. Don't get me wrong, they absolutely taste alcoholic but they're good too! Kind of like the fruit that's been sitting in the bottom of your sangria…yummy but potent as hell.
Overall I'd say vodka soaked gummie bears are…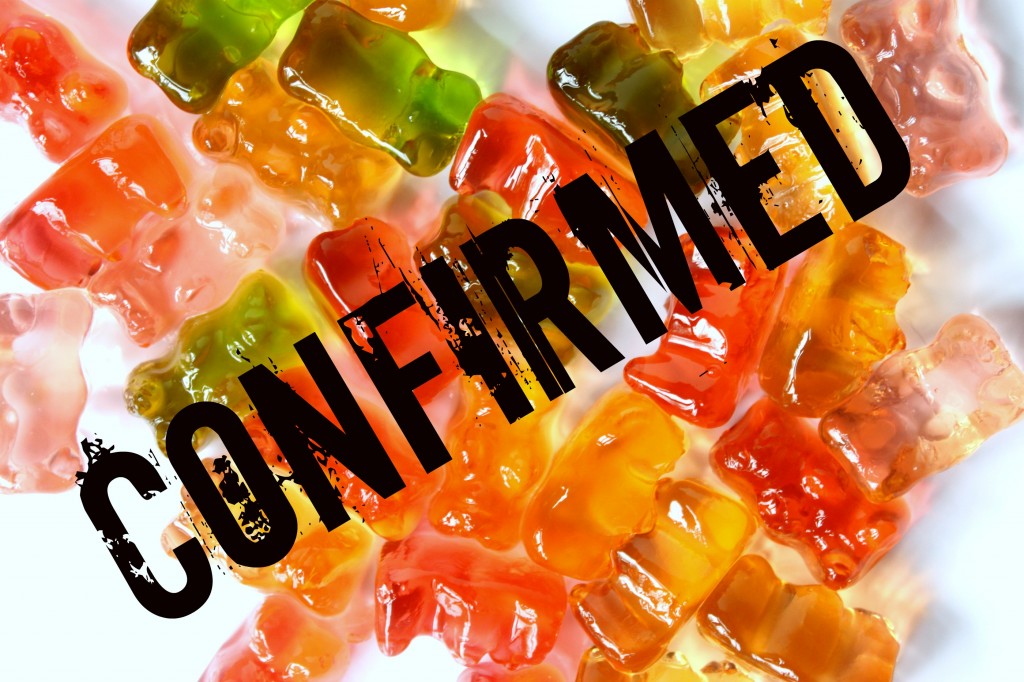 And just an update…after 3 weeks they're even better. They have disintegrated a bit & tend to fall right off the skewer but who can blame them, if you'd been sitting in a vodka bath for 3 weeks your insides would melt too.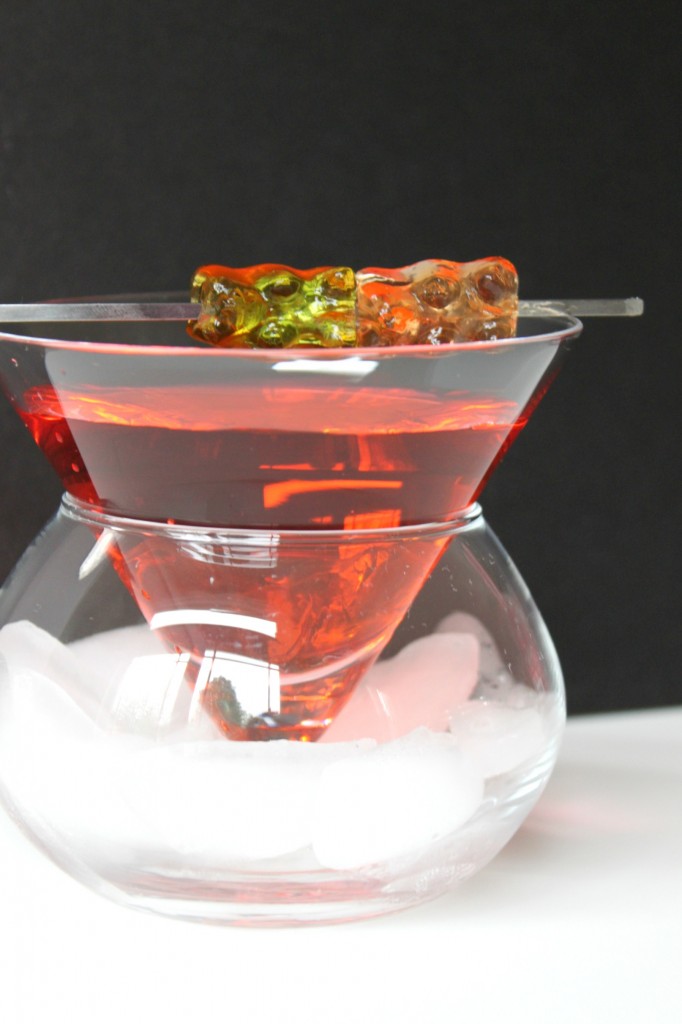 The martini I made to go with the gummies is made with watermelon vodka & watermelon liqueur. I used 2 parts vodka to 1 part liqueur & a splash of water. It was also strong as hell, I'll have to tweak that a bit. The gummies are strong enough that a tamer drink would be more complimentary. Know of any good recipes?
*Have an idea for Pinbusters? Leave a comment below!