This recipe sounded so good, and up through plating it & all of us sitting at the table to eat I was pretty darn sure it was going to TASTE good too. I mean look at it…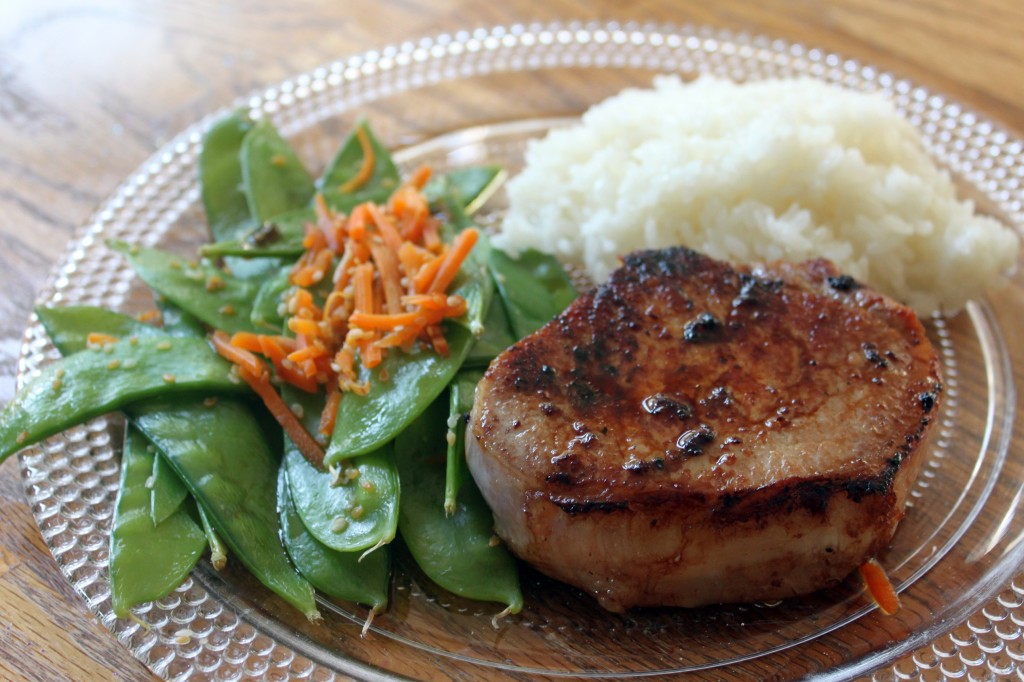 Yum, right?
But then I cut into it…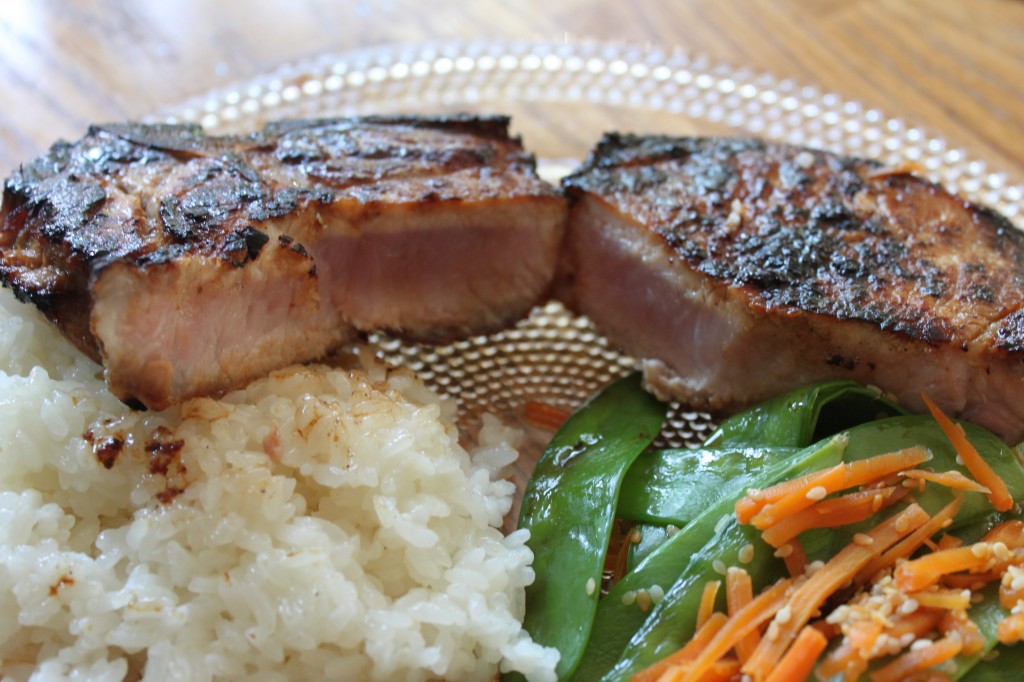 Mother Scratcher!
Pork is such a tricky little beast to cook sometimes. It can feel firm on the outside and still be nice & salmonella raw on the inside. Normally, I would just throw the chops back in the skillet & sulk a bit that they'll be on the dry side now that they've been cut open but when P & I both cut into ours we didn't immediately take them off our plates & the raw pork juice ran into the rice & veggies. I have a bit of raw meat paranoia & just couldn't feed my family anything that was on the plates that had the raw meat juice. Which was basically everything.
So I made a few phone calls & 15 minutes later…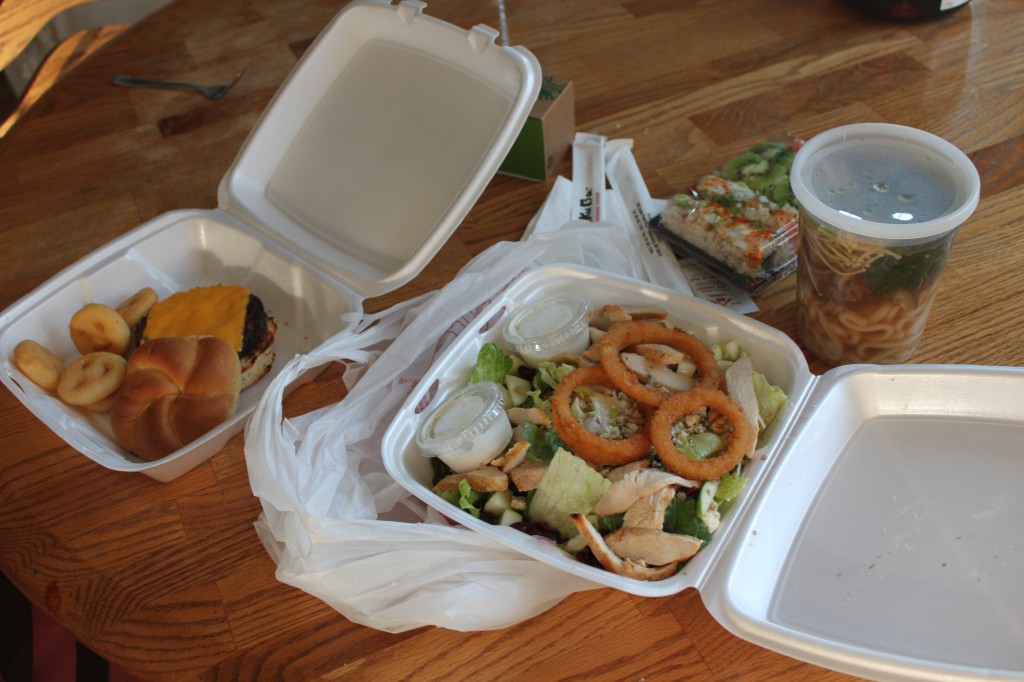 I thought about just ditching these photos since the meal wasn't exactly what you'd call edible but it's important to me to not put up this facade that I'm all glitter & rainbows suzy homemaker. This isn't the first time I've screwed up a dinner & had to toss the whole thing & order takeout, and I'm sure it won't be the last either. It happens but hey, that's what take-out is for, right?
I will try the recipe again sometime because it smelled amazing & I'm dying to actually taste it (without inducing rampant diarrhea)
You can find it here.
This ever happen to you??