I've tried to sit down & right this post three times this week.
The first time was when I was wide awake at 4a, something that's been happening a lot lately, but after writing a few blabbery paragraphs I reminded myself of pretty good rule.
There are two things you should never do in the middle of the night:
#1 Never attempt to have an important conversation with your spouse, nothing good comes out of arguing in the middle of the night.
#2 Online Shopping, it's a lot easier to talk yourself into purchasing that purple le creuset lasagna pan that you have absolutely no business buying when you're half delirious.
And now, after rereading my thoughts from the other night I'm adding blogging to the list. Cause once you hit that 'publish' button there's no going back.
The second time I tried to write this post was earlier today. Here's the thing, this flareup I've mentioned to you guys isn't going away, in fact it's wreaking havoc on my life. Today the girls had no school so I asked Kim to come help out. The plan was I'd go get my labwork done in the morning, stop at the grocery store & then Kim & I would take the girls on an afternoon trip to our local farm with all of our little friends. I knew that between the fatigue & joint pain I couldn't do it alone but I desperately wanted to be there with my girls & attempt to give them some of the normalcy we used to have. I don't know if it was the 9 vials of blood they drew or fighting the Whole Foods lunch hour but by the time I got home I knew there was absolutely positively no way I could go anywhere besides my bed. I cried the entire way home from the grocery store.
I don't know if I can pinpoint exactly what upset me more, the guilt of having a nanny take my kids instead of me, the fear of having my friends judge me that they're all there with their children & then Natasha's kids show up with a nanny, or the frustration that I've completely lost control of what I can and cannot do. It's one thing to neglect laundry, or things I love like blogging or horseback riding because I don't feel well but it's quite another to not be able to do something for my children that I told them I would. I feel like the option to make things happen that are important has been taken away from me & it's a devastating realization to come to. After Kim had left to take the kids to the farm I was still pretty down, although I absolutely hid the tears from the girls, in fact I promised them we'd make slime & watch a movie together when they got home, but I thought that now that the house was quiet I could lay in my bed & write this post as a form of therapy. Instead I fell alseep…for three hours.
This is all probably a good thing because the last two times I've begun to write, it was a little too heavy on the emotional side. Now it's the end of the day, the house is dim & I have two sleeping kids passed out on the couch next to me because in times like this it's totally ok to have chicken nuggets for dinner & pass out watching TV on the couch. Flexibility my friend, it can be a lifesaver.

So here it is. If you've been around here for the last couple of years then you know I've struggled with my health from time to time. First they thought it was Lyme, then it was gastro issues like IBS followed by having surgery to have an inflamed gall bladder & appendix removed, being hospitalized for colitis & most recently a diagnoses of Fibromyalgia from my rheumotologist. We've been trying everything to get relief from the daily aches, pain & fatigue & some drugs have worked & some haven't. We check bloodwork regularly, each time hoping there will be some big red flashing clue as to what is wrong with me but there never is. Just what we already know, low white blood cell counts, false positive Lyme results & a few other minor abnormal blips. None of which are enough to connect all the dots to one diagnosis but also not enough to ignore.
Then a few weekends ago P was going to the annual luncheon for the Alliance for Lupus Research, he's been one of their celebrity spokespeople for the last few years, during which he listened to doctors speak about the disease & people, mostly young women, talk about how the disease has affected their lives. When he came home I was in the garage getting everything ready Soph's Messy Party. He walked in, pulled me close for a big hug & said, "I think you have Lupus."
I gotta say, I wasn't terribly surprised by him coming to that conclusion. When I first started looking into this being an autoimmune issue & not Lyme, Lupus was one of the diseases that stuck out to me. I just couldn't believe how many of the symptoms I had, & not just the joint & muscle pain or fatigue. The rashes, organ inflammation, headaches….the list goes on & on but when I brought this up to my Dr. she looked at my labs & said there's really nothing there to make a case for Lupus. So we moved on. That was two years ago.
Something about the garage conversation with P stirred something in me, later that night I pulled out all of my records from the last 2 and half years. I went through labs & highlighted everything evenly borderline abnormal, I read the symptom journals I had kept during my last two flareups & then I started to think outside of what I knew to be autoimmune symptoms. There were other odd things that had happened to me over the last year, a big one being getting pneumonia twice. Having horrible chest pain, difficultly exhaling, things that I've never had an issue with but now I know are also possibly Pleurisy, a symptom of Lupus. There were also the skin problems. I've had hives once in my life, I remember I was in the church parking lot as a teen and doused myself with Clinique Happy's lotion in hopes of impressing a boy. Halfway during service I got all sorts of itchy & soon become covered in red, lumpy hives. Not my most attractive moment. Other than that unfortunate fragrance mishap no sensitive skin whatsoever. Now, during each one of these flareups (this one I'm in now is my third) I've gotten the most bizarre rashes. The third odd thing I never mentioned to her, and I should be embarrassed to admit this but c'mon have you read my blog? TMI should be part of the tagline, I have this ulcerous growth in my nose. I saw an ENT about 2 years ago to make sure it wasn't anything serious, which he biopsied & said it wasn't, but then never thought to mention it to my rheumotologist. Until now, now I felt this urge to see her ASAP & lay all of these cards on the table. I literally laid two years of tests, bloodwork, journals & pictures across her desk & being the wonderful doctor she is, she said, "Ok Natasha, let's start from the beginning." By the end of the visit she still wasn't 100% sold on the Lupus idea although she did think it was a possibility until by some miracle the topic of blood pressure came up. I told her I always have had extremely low blood pressure to which she said that's completely normal for a young, fit, woman. Then I added, "Well except that one time when I was pregnant with Sam & developed preecclampsia." Her eyes lit up. "What?" So I told her all about how I spent days in the hospital with high blood pressure & protein in my urine counting down the days until Sam turned 37 weeks so they could take her out via c-section.
She leaned forward on her desk & almost whispered, "Now that is the most interesting thing you've said yet."
Apparently if you're genetically predisposed to autoimmune diseases pregnancy can be a major factor in bringing the disease to life. Preeclampsia in particular is closely tied in with Lupus. That could, just could,  have been the beginning of all of this.
All these new facts combined with my spotty labwork led my rheumotogist to recommend I start Plaquenil, the drug most commonly used to help control flareups for Lupus patients. She also encouraged me to get a second opinion, she's been with me through all of the red herrings over the last couple years from Lyme to maybe those darn orphan bunnies making me sick. Perhaps someone with a fresh perspective could be a good thing.
So this past week I met with a new rheumotolgist, who also happens to be a woman, who I also thankfully adore & she not only came to the same conclusions of my previous rheumo but then some. She diagnosed me with "Undifferentiated Connective Tissue Disease along with secondary Fibromyalgia". (that's basically a fancy way of saying someone is believed to be in the early stages of Lupus but doens't meet 100% of the required criteria for a firm diagnosis) With my family history & the false positive Lyme antibodies she thinks it might also be Rheumatoid Arthritis, apparently the two diseases are first cousins & a patient can often go back & forth with symptoms of both. That's what she humorously calls "Rhupus". Oh, doctor humor… She also recommend getting started on the Plaquenil but in addition girlfriend gave me literally a page of homework that was to be my new gameplan for fighting this disease while we also search for more answers.
Assignment number 1: The 9 vials of blood that got sucked out of me this morning. Sorry being such an Attitudey Judy on Twitter & FB but the woman sitting next to me was driving me BUH-NANAS. It could also be that I've been slightly on edge lately & a bit, well, bitchy. Although she was annoying, let it be known!
Number 2 is tomorrow, I'm seeing an acupuncturist. I gotta say I'm both nervous & excited about this one. Some people SWEAR by acupuncture & my Dr herself is a believer so there's really no reason not to try it. I'm just trying not to get my hopes up, some people say they feel better, albeit temporarily, as soon as the treatment is done. I can't even imagine what I would feel like if that turns out to be true, I'm thinking a drive to a field of wildflowers that I can run through in slow motion would be in order.
Numbers 3 & 4 are scheduling more tests but unfortunately I can't get into them for a few more weeks. They involve an MRI of my right hand & xray of my lower spine. I'm not quite sure what she's looking for with the xray but honestly, WHATEVER, if it might help I'll do just about, nope, I will do anything you tell me to.
Numbers 5 & 6 are to wear orthopedic inserts & to take up water aerobics. She poo-poo'd on my absolute favorite zebra striped Gap City Flats & said I needed to support my joints better. I'm sure she's right & I did do something that I swore I'd never do, I bought a pair of Crocs for the upcoming cooler weather. They look every so slight-ish like fuzzy lined clogs so I'm hoping they won't be too shameful. I know it's petty &  ridiculous but I LOVE MY SHOES. They make me happy & the thought of giving them all up is, well, brutal. So I'm trying a compromise. I ordered some orthopedic inserts for the the shoes I already have & also ordered a pair of design your own converse that I'm hoping with the proper inserts will be supportive yet still give me that giddy feeling I get when I look down at my feet & am wearing a pair of shoes I love.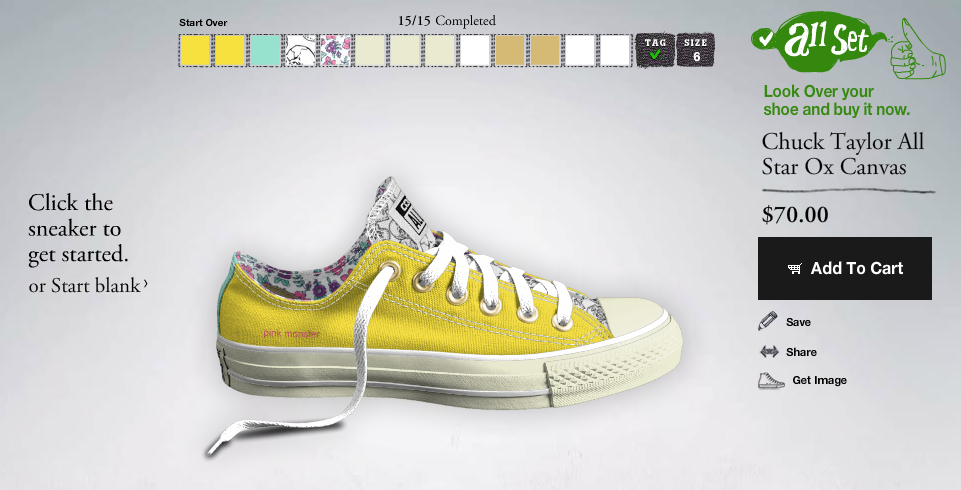 As for the water aerobics I've got to do some homework on what's offered in my area. Now that summer is almost over I have a feeling it might be limited. My Dr. also prepped me that everyone in the class will be at least 40 years older than me & not to let that discourage me, apparently I'm losing muscle strength & I need to build it back up with the least amount of joint stress possible. When I told P this he ever so sweetly volunteered to go to the classes with me. Is that not the most romantic thing ever?! I'm a bit sure that he regretted it once he figured out exactly what he was volunteering for but nonetheless he's in & that IS AWESOME.
Number 7 is the final one & the one I'm probably the most nervous about. Since this has become a chronic pain issue, meaning it's not like when you have surgery or break a bone & you only need pain medicine for a certain amount of time, pain management, pills in particular gets to be a very tricky subject. We all have seen an episode of "Intervention" or heard the stories on the news, prescription pain killers are one of fastest growing addictions out there today. There's so many variables with long term pain care too, not just is it habit forming but what about building a tolerance, which type is best for what pain, are you taking too much, not enough? My Dr referred me to have a Pain Management Doctor to manage all of my, and all of her patients', pain treatments. I had never heard of this so I asked her to explain. Apparently this guy (or girl) is usually a neurologist or anesthesiologist & now they're sole focus is to take care of managing your pain treatments. Someone please tell me why all doctors don't refer to these people?! It's a fabulous idea, in theory at least, I'll let you know after my appointment on Monday. The nervousness comes from too many instances where doctors didn't know what was wrong with me & therefore concluded it must just be in my head. I can think of several times in the ER where they missed the fact that the pain was from a no good gall bladder & appendix & just sent me home with nothing. They basically made me feel like a junkie & those following days of being in misery with nothing to help have given me a major case of gunshyness when it comes to how a doctor treats pain. I feel pretty good though that these guys must know what they're doing & I need to have a little faith that they won't let me suffer. Any of you have any experience with this???
So that's where I'm at, for those of you who have been around LPM for awhile you probably had already guessed that my lack of blogging lately was because I wasn't feeling so great again.
To be honest I'm having a very hard time processing all of these different feelings that come along with having a chronic pain disease, especially one that I now know I'll have the rest of my life. Whew, even that sentence was hard to write without some tears welling up.
In a very honest, off the cuff moment over the weekend I asked P if people die from Lupus. Remember, he's worked closely with ALR for awhile now, at first he said "No, I don't think so." Then he paused for a moment & said, "Maybe you should look up more information about it, I'm not really an expert." So I did, & now I think he knew, he just didn't know how to say it.
"The outlook for people with lupus has improved as better treatments have been found. Now, nearly 70% of people with lupus live 20 years or more after they are diagnosed with the condition.1" WebMD
I think that most people with Lupus nowadays go on to live mostly normal, happy lives. Something about that webmd statement haunts me though, my brain hasn't been the same since reading it. Whereas before I was able to deal with the 'bad days' by comforting myself in the knowledge that it won't always be like this now I wonder, or will it?
Heavy stuff, I know. I keep thinking that I desperately want to come clean that I'm actually a hypochondriac & this is all a play that I've made up in my mind. Get me on some good psychiatric drugs & it will all go away, what a crazy thing to hope for right?? I'm starting, ever so slowly, to accept that it's true. I am sick. And it might be worse than I thought, or maybe not, absolutely no one knows. Expect for God of course, and speaking of, I'm DESPERATELY seeking him lately & trying to find what I'm supposed to be doing with this lot he's given me. I know, I just know, it's all for a reason & I know he's promised to not give me more than I can bear but that's where what I know ends & I suppose when that falls off faith must begin. So much easier said than done.
"And God is faithful; he will not let you be tempted beyond what you can bear. But when you are tempted, he will also provide a way out so that you can stand up under it." 1 Corinthians 10:13
"So do not fear for I am with you, do not be dismayed, for I am your God. I will strengthen you and help you; I will uphold you with my righteous right hand" Isaiah 41:10

At this point in the post you might be expecting me to say that I'll be taking a break from blogging or don't expect the same level of projects as I used to but I'm not going there. The creative side of my brain hasn't gotten tired, in fact I've had more fantastic ideas & endeavors pop into my head lately than ever before. I want to paint an entire wall in my craft room with chaulkboard paint & then draw an amazing chalk chandelier handing from the ceiling, I ordered those hair color chalk kits for teens & can't wait to do another 'does it really work' video with Sam, not to mention the slime tutorial with Soph, oh the slime!!
I don't know how but they will happen. And when a day comes, whether it be tomorrow followed by the next or maybe even the next where I just can't, I won't. I'll try to make the best of each day, I won't always succeed, there will be pity parties I'm sure. I blame it on my awesomely innate party throwing skills. But I will try, and in the meantime there will be snuggles, lots & lots of snuggles because that, that I can always do.