I found out about Teux Deux from another blogger who wrote about how this website & app 'changed her life'. Of course I laughed at that, I mean really, exaggerate much? But then I tried it. And it was awesome. And I quietly apologized for mocking her.
The best way to explain Teux Deux is to have you watch this quick video overview from the site. You'll be sold in a minute.
For those of you not quite tempted enough to take the time to watch a video here it is in a nutshell…
Teux Deux is basically a virtual to-do list. You can add things, scratch them off or move them around to other days. Whatever you don't finish in a day automatically moves to the next day.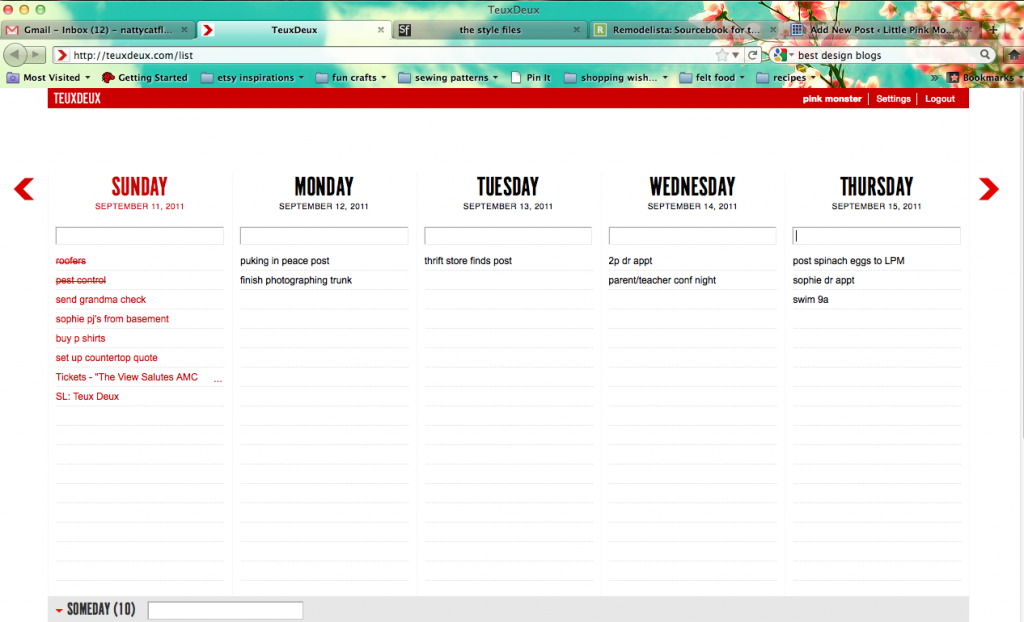 And then the real kicker…are you ready? Ya sure? Here it is. There's a Teux Deux iphone app that automatically syncs with the site you set up on your computer! That way as you're going about your day your to-do list is always updated & ready for you! And vice-versa, when you cross things off your "list" while you're out it updates on your computer. Good-bye random post-it note lists that are constantly floating around my purse!
So tell me, do you Teux Deux?