Do you remember ohh, about a week or so ago I was telling you about my neighbor who's daughter wants a bedroom makeover? Well, she's officially 12, TODAY! After chit-chatting and going through pictures from my ideabook & pinboard that I created for her room she decided to go with a more neutral wall so we could go crazy with teal everywhere else. She LOVES the look of ombre (a girl after my own heart) so we definitely have some dip-dyeing in our future!
I thought a good next step would be to create a type of mockup. I don't really know how this works in the professional design world, this is my first time creating a room for someone other than myself, but I'm going to show them to her this afternoon. I'm kind of nervous, I hope she likes them! Eek!
Below are pictures of what her room looks like now & then I used my super newbie photoshop-esque (it's actually picmonkey) skills to overlay how I envision her room. Kind of. They're a little wonky.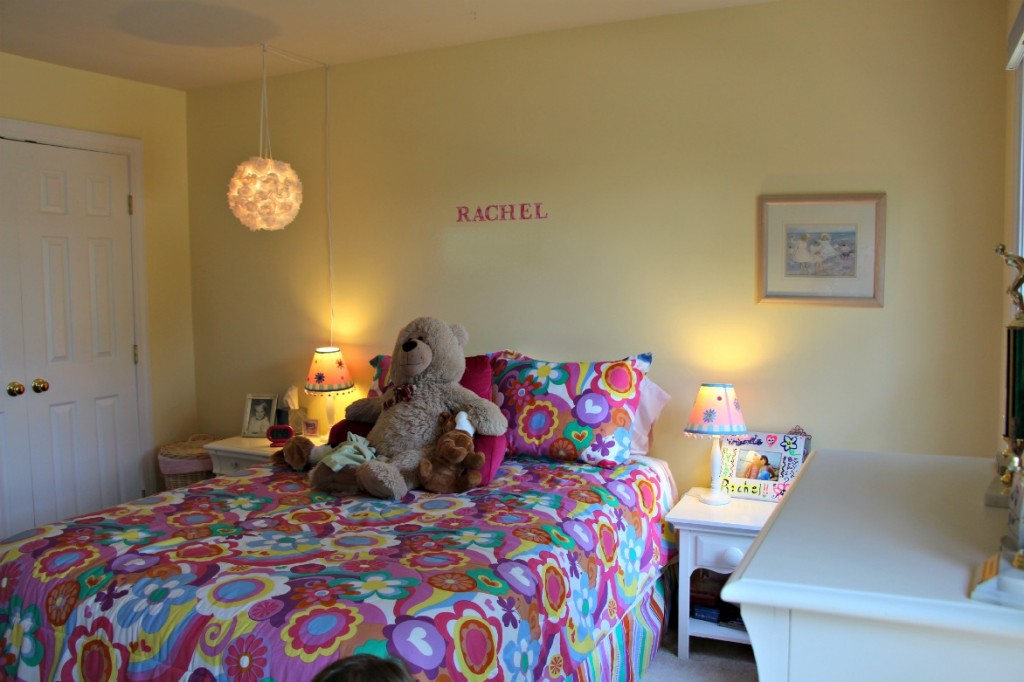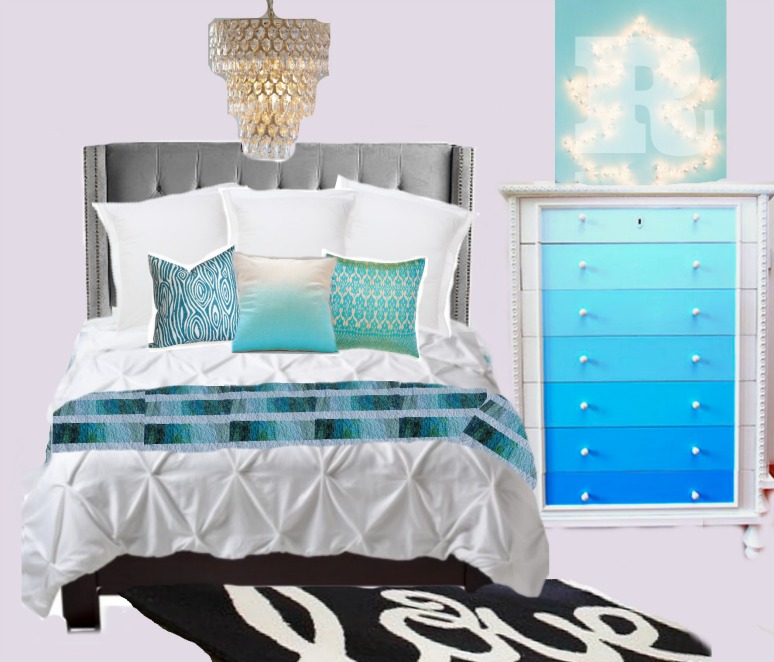 I really hope that with a bit of imagination the design I have in my head (which is totally awesome by the way, my life would be so much easier if I had a magic projector that could beam an image of what I'm thinking on a wall. Well, one with an 'off' switch, no one needs to be seeing everything that goes on up there, yikes!) will be conveyed through these pics. This has been a challenge designing for someone else, I've really loved it though, fingers crossed it's what she had in mind too! What do you guys think?