Spouses are funny things aren't they?
They hold so much power but because they're the ones we see day in & out, the ones who see us with no makeup on, or even worse, first thing in the morning when we've neglected to wash our makeup off & have lady of the night raccoon eyes, we often forget how great of an impact they can make.
Throughout this experience with being sick I've thought of many of the specialists I've seen as the ones who could make a huge difference in my quality of life but the truth is the person who sleeps in the bed next to me every single night, the one who drives me batty by leaving his dishes in the den or whose underwear I fold is the one who actually makes the biggest difference.
It hasn't exactly been rainbows & butterflies since I last blogged. The Dr appointment I mentioned really bummed me out & I did what I'm noticing I tend to do when life gets to be a little too hard & I just don't feel like searching for 'the bright side'. I went into emotional hibernation.
I wasn't really all gloomy & depressed but I pretty much relieved myself of all social opportunities outside of P & the kids. Normally I go downright b-a-n-a-n-a-s if I don't leave the house but when I'm hibernating anything more than a quick trip to Target has zero appeal.
I think it's probably ok to get a little recluse for a short amount of time, it can be like taking a minute to recharge & restart after pushing ahead for too long, but this time I just couldn't quite figure out how to hit that reset button. I knew I'd feel better if I blogged or went to a playdate but the thought sounded too unattractive. That's when that guy I live with knew exactly what to do.
Yesterday he came home from taking the girls to Target, handed me a fox cookie jar & said, "I don't care if you paint it, upholster it or decoupage it just make something!" (Ok, he definitely didn't use the word decoupage but you get the point)
So I did.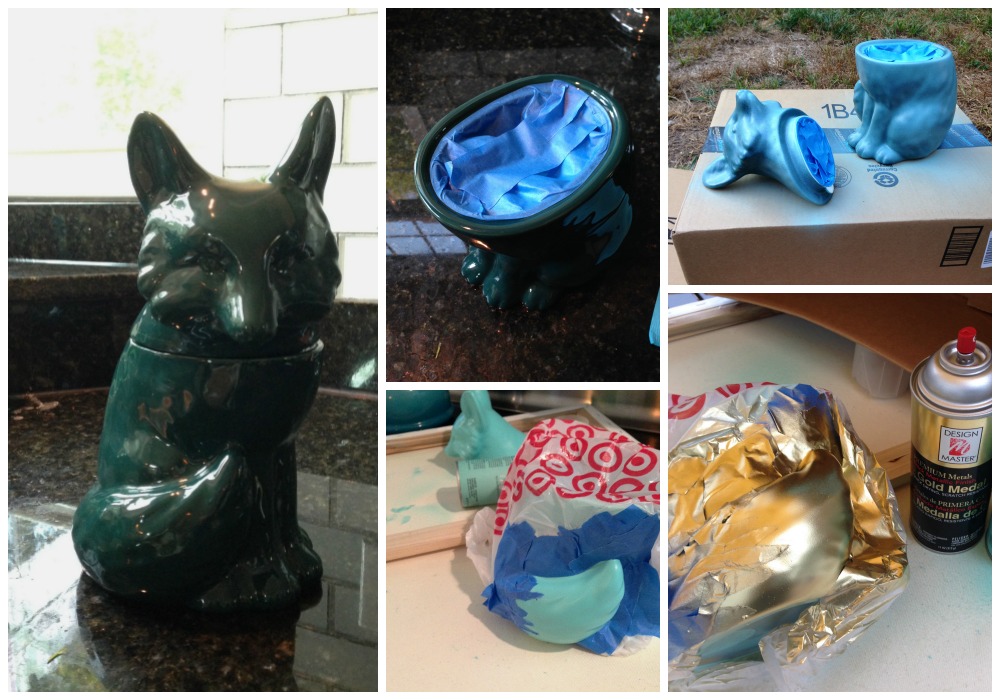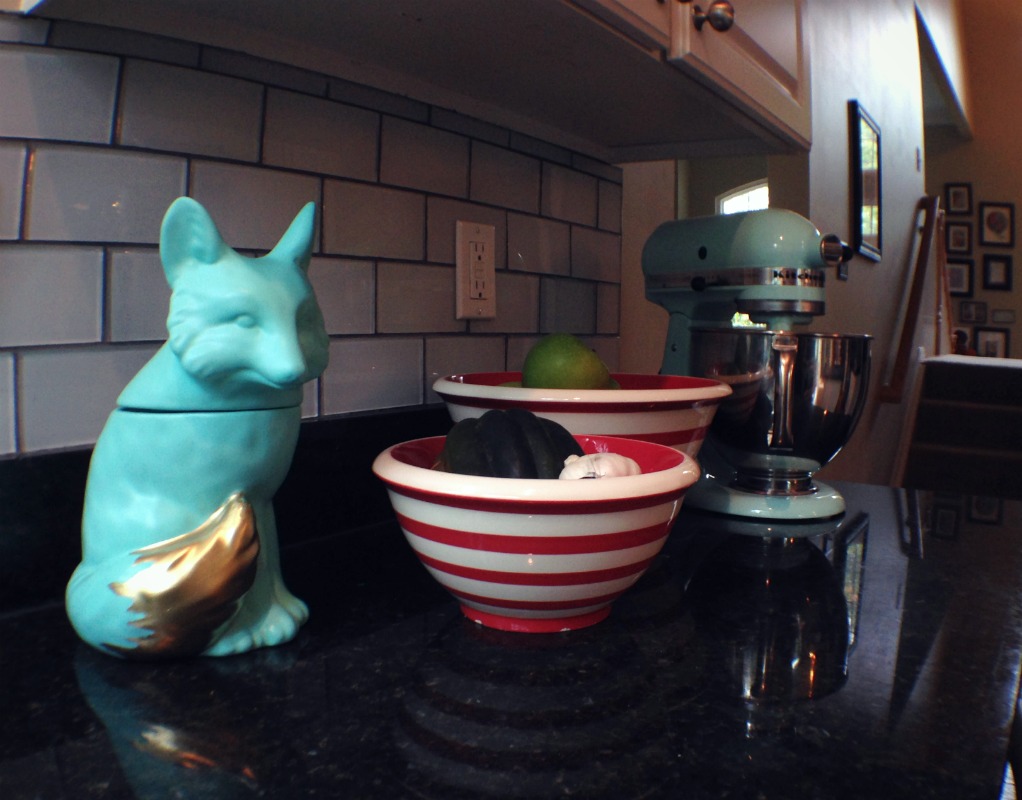 He's not the best looking decor in my house but what he represents makes him invaluable.
I'll be honest, P drives me absolutely nuts sometimes, he also can make me happier than anyone else on this Earth. When you really love someone but also are going through life with them there will be bad times. It's inevitable that they will disappoint you and hurt your feelings. They will not appreciate you at times & will not only know how to press your buttons but will most likely purposely do so from time to time. But they will also know when exactly what you need is a fox cookie jar & that my friend, that's pretty special.