There are a few things I've learned over my 4 years of blogging…
Always keep your surroundings in mind when taking pictures. For instance, any pictures taken in your front yard need to be checked for you or your neighbors' address on the house. Hellooo, creepers!
Pictures of your kid's butts are cute…for you. They don't go on the internet. Because of creepers. (ok, except for this one of Soph, but come on, that rump makes the world a happier place.)
If you ask a question, any question, you will get some advice you don't want to hear.
A picture of your child, at any age, with a pacifier in it's mouth will warrant a minimum of two opinionated people telling you to get that darn paci out of YOUR kid's mouth!
Well you know what I have to say about that?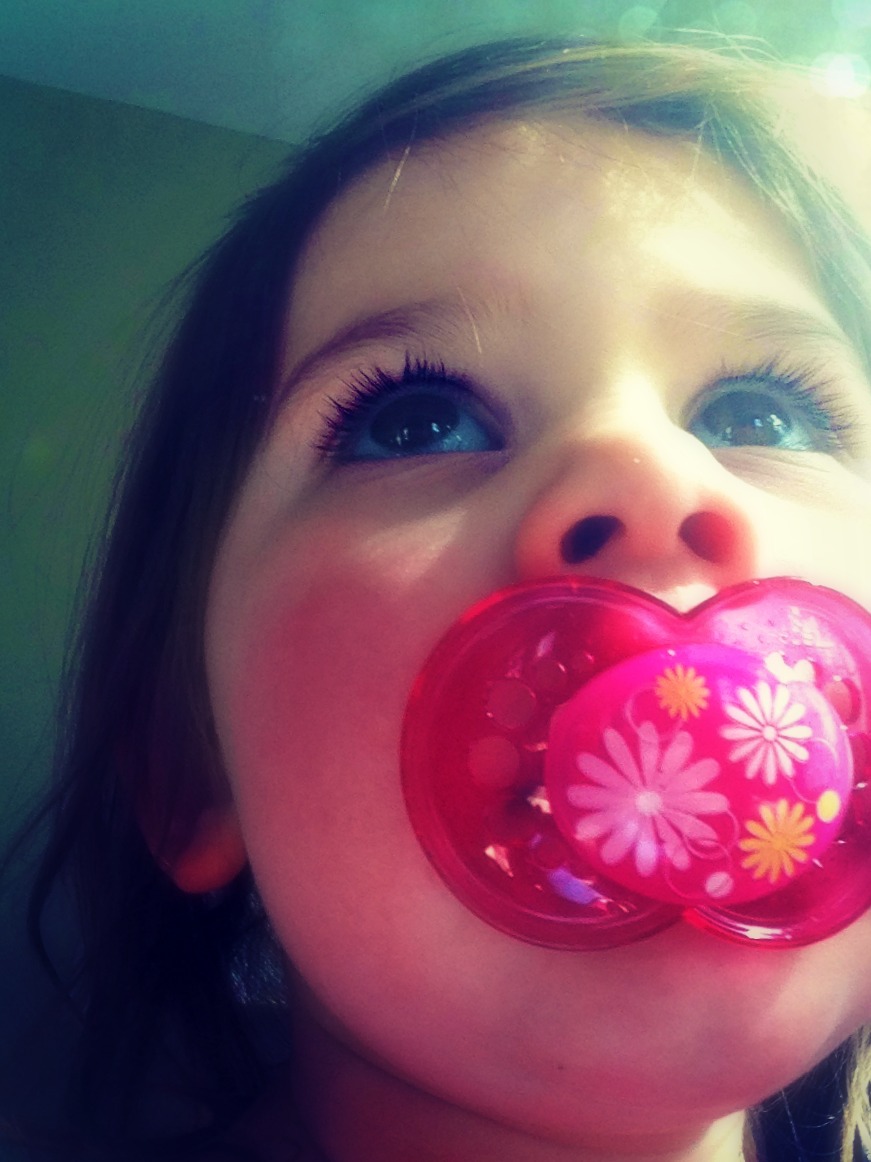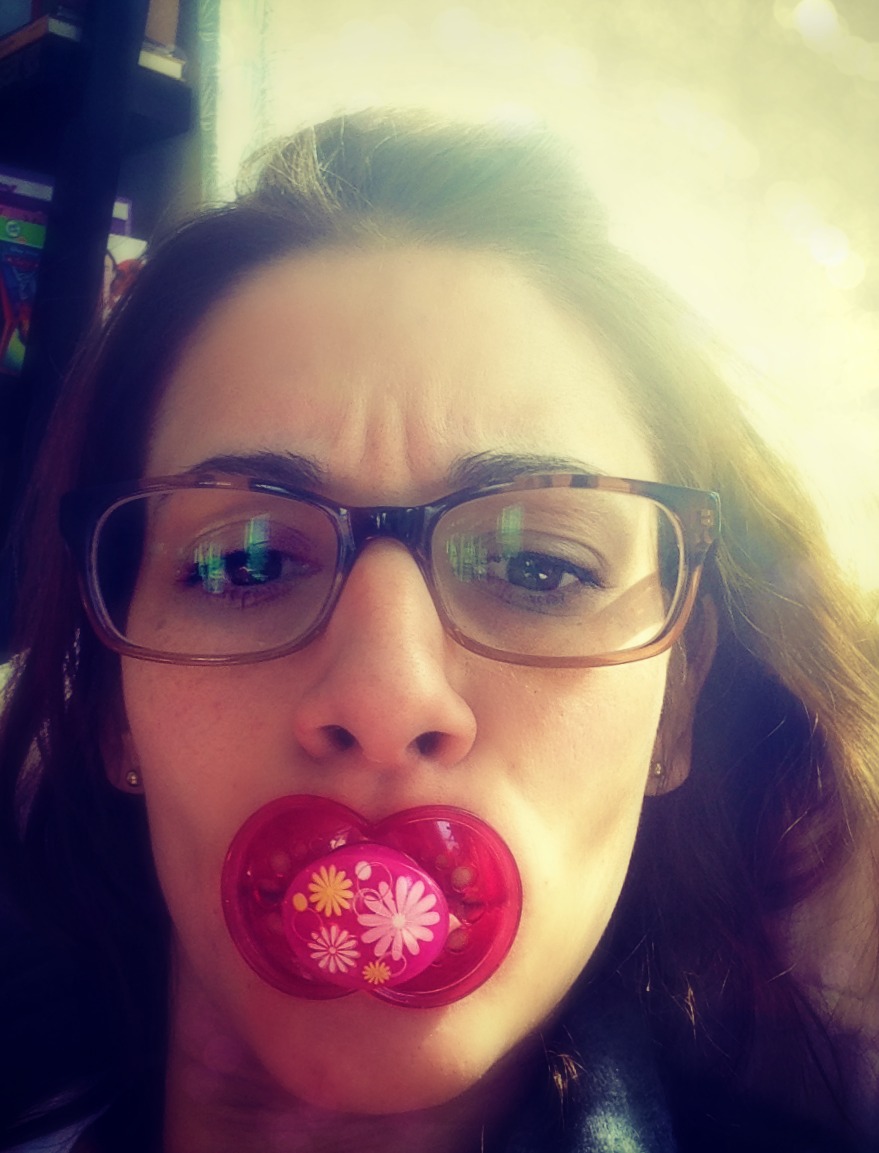 BLAM!
Ok, you're probably wondering why the sudden paci attitude. Let me explain…
Sophie still has a paci. She's 2 and 1/2 & uses it to sleep & once in awhile during the day if she's really upset or sick. It's a comfort for her, it's a tool for me, it's a savior. I love the paci.
In our house the paci fairy comes when you turn three. With Sam I stressed about whether or not I should take it away sooner, was I ruining her teeth, were people judging me? This time with kid number 2, I have one answer to that. I DON'T CARE. Having something that your child loves & that will soothe them so you can actually get some sleep is an awesome awesome thing. Let me rephrase part of that, I do care about my kid's teeth but after talking to a dentist I'm no longer worried about using it until 3.
Here's the thing. Apparently not everyone agrees because lately whenever I post a picture where Soph has her paci somebody HAS to make a negative comment about it. Instagram, Facebook, Twit pics…doesn't matter. That paci ALWAYS drives someone to say something.
Why is this? Why are people so darn concerned about a plastic nipple? Sometimes they sound almost offended. It's not like she's parading around with a thong on. Come on people, is it really worth getting on a soapbox for? Can't we find you a better cause? Perhaps Orangutang rescue. I hear they're having a rough year.
However, it is because of these recent attacks that I've decided to use this platform to come out & show my full support of the pacifier, paci, binky, bobby, dummy, fussplug, nini, mimmy, mr chewy, popper, soothie, woo woo, wubbanub & zookie. I don't discriminate.
So in honor of what I am now deeming National Paci Awareness Month (and yes, I can totally do that) I've decided to bring back 'The Paci Pouch'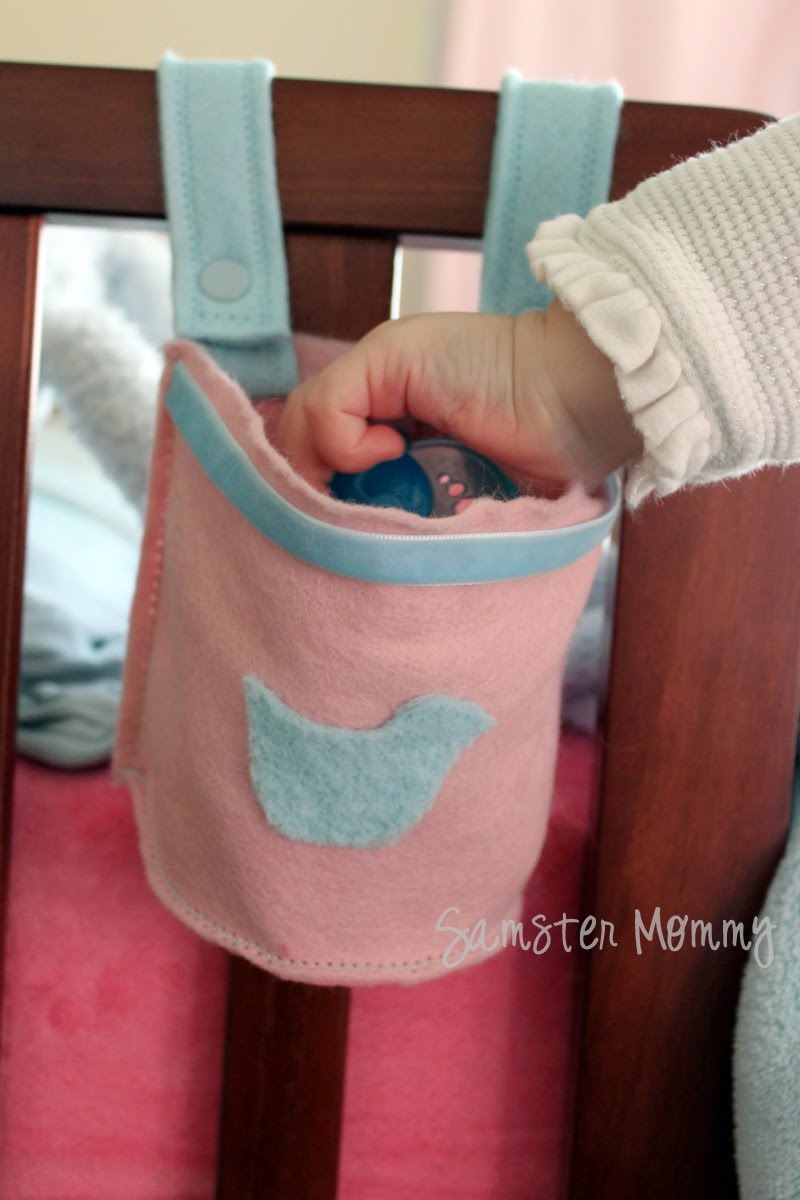 The Paci Pouch, also know as 'The Everything Pouch', was first created in 2009 as a solution for young Samster, who's pacis always seemed to be escaping from her toddler bed. Especially at 3 am. The Paci Pouch gives our beloved binkys a warm, safe place to congregate while always being within arm's reach for your little one to self soothe.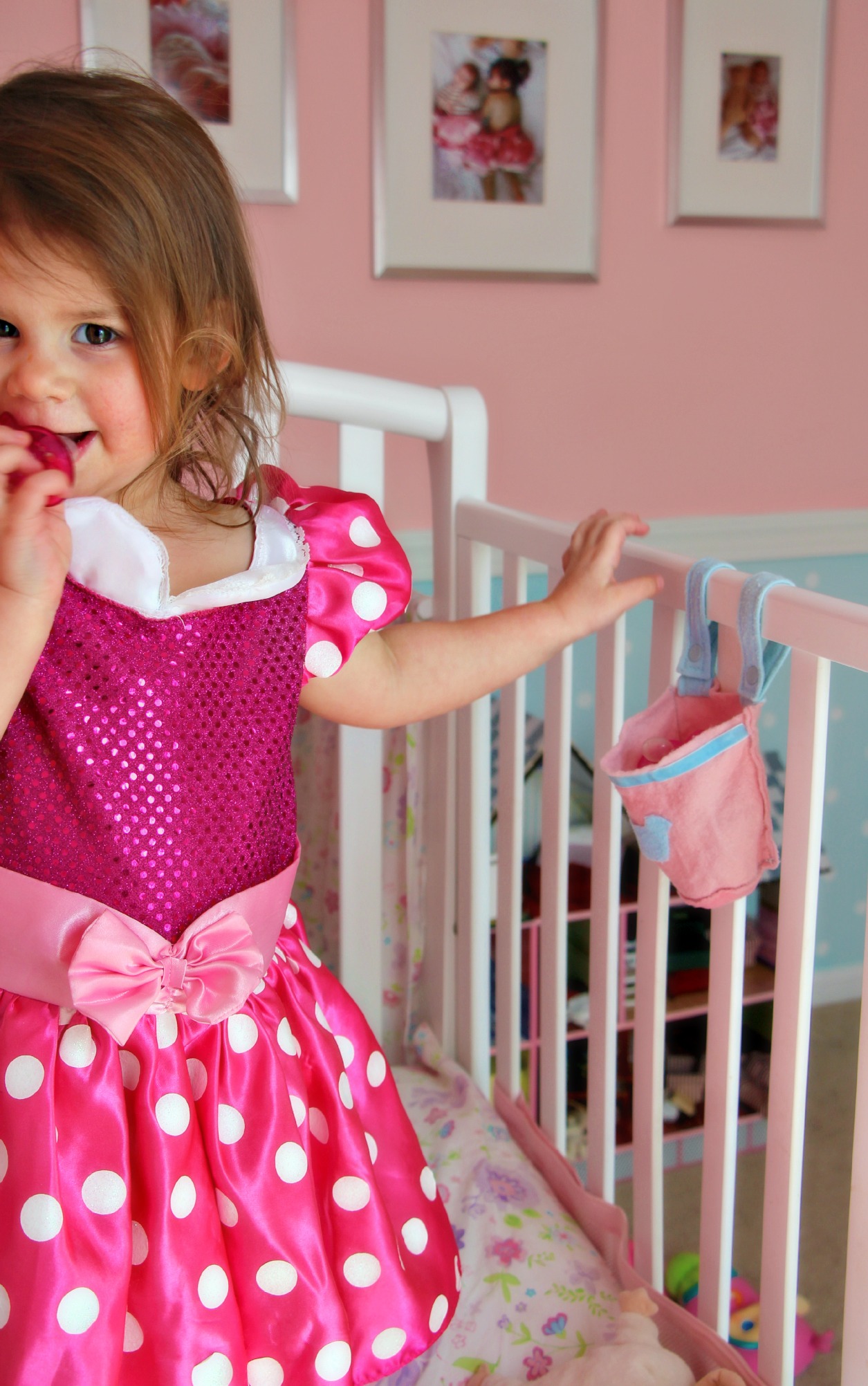 And as you can see that tough little felt pouch has held up pretty darn well throughout the years.
And yes, Sophie sleeps dressed as Minnie Mouse, but that's an entirely different issue.
If you'd like to help support the Paci Revolution then you can either make your own paci pouch using this tutorial or just leave a comment below saying:
Do or Did your kid(s) ever use a pacifier? Were you freaked out about when to take it away? Has someone ever felt the need to comment about your child's dirty little secret? Do you ever wish, when life gets too hard, that you could just pop in a paci & make it all better?