I believe American Apparel used to carry a sweatshirt that looked like this. It featured a large red heart that 'broke' when you unzipped the hoodie. I love having a favorite, super soft go to hoodie for running to school in the morning or snuggling up in while blogging. With this heart hoodie I can do all that & still feel kind of quirky cute.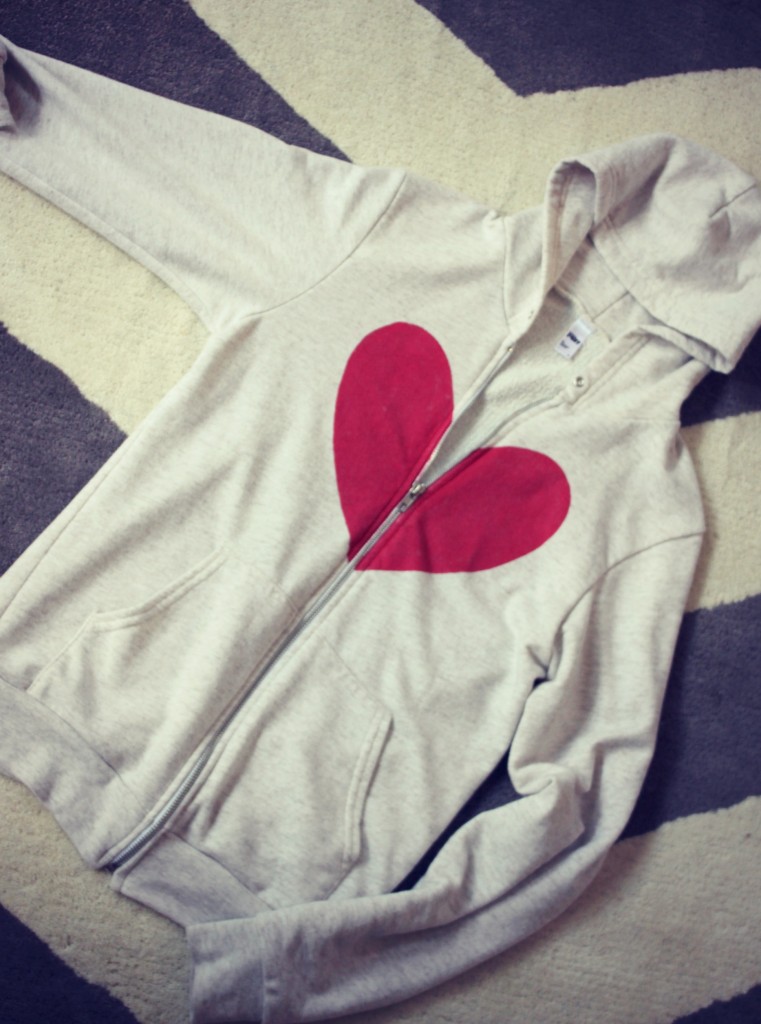 If you've never done freezer paper stenciling this would be a great first project. I used my Silhouette
machine to cut a heart stencil out of freezer paper but you could easily cut a heart shape on your own. (just like I did for this dotted heart sweatshirt)
To attach freezer paper simply lay it shiny side down onto your fabric & run an iron (no steam!) on medium high heat over the paper. The waxy side will temporarily bond with your fabric giving you a great stencil for painting. I use Tulip brand fabric paints but you can find all sorts of fabric design mediums at any local craft store nowadays. Using a brush I dabbed red paint all inside the stencil, avoiding the actual zipper, until my heart was complete. (insert 'Aw' here) Once your paint is dry just peel the paper off & run a hot iron back over the dried paint to heat-set the color. Wash it, wear it, whatever. It's done!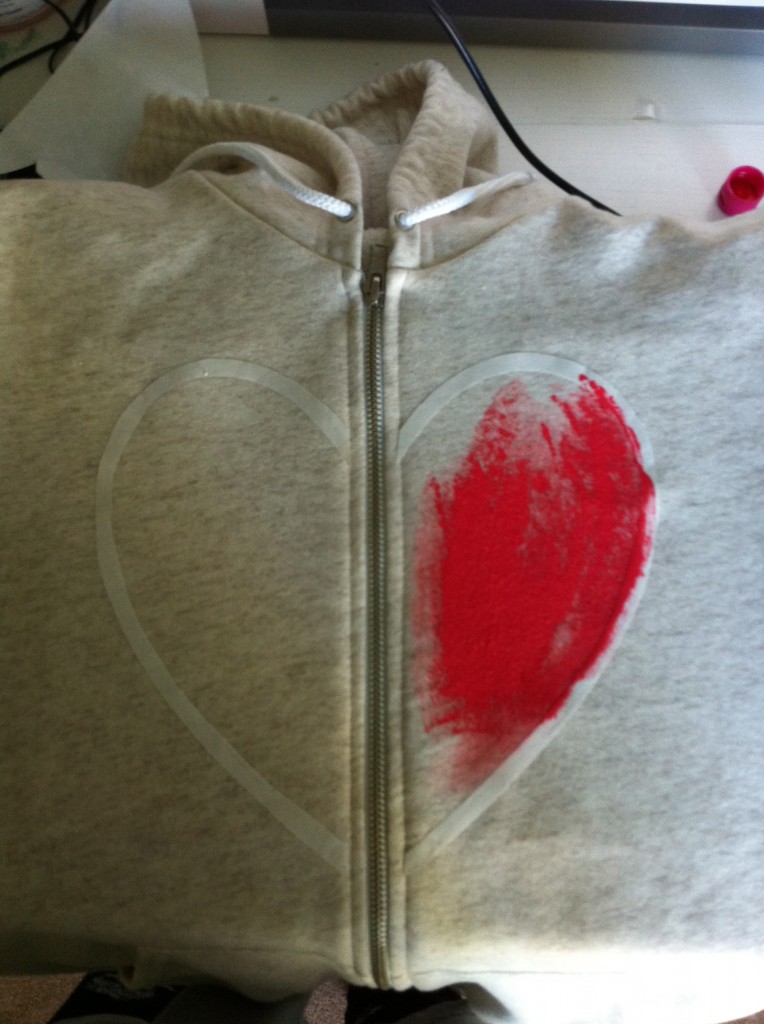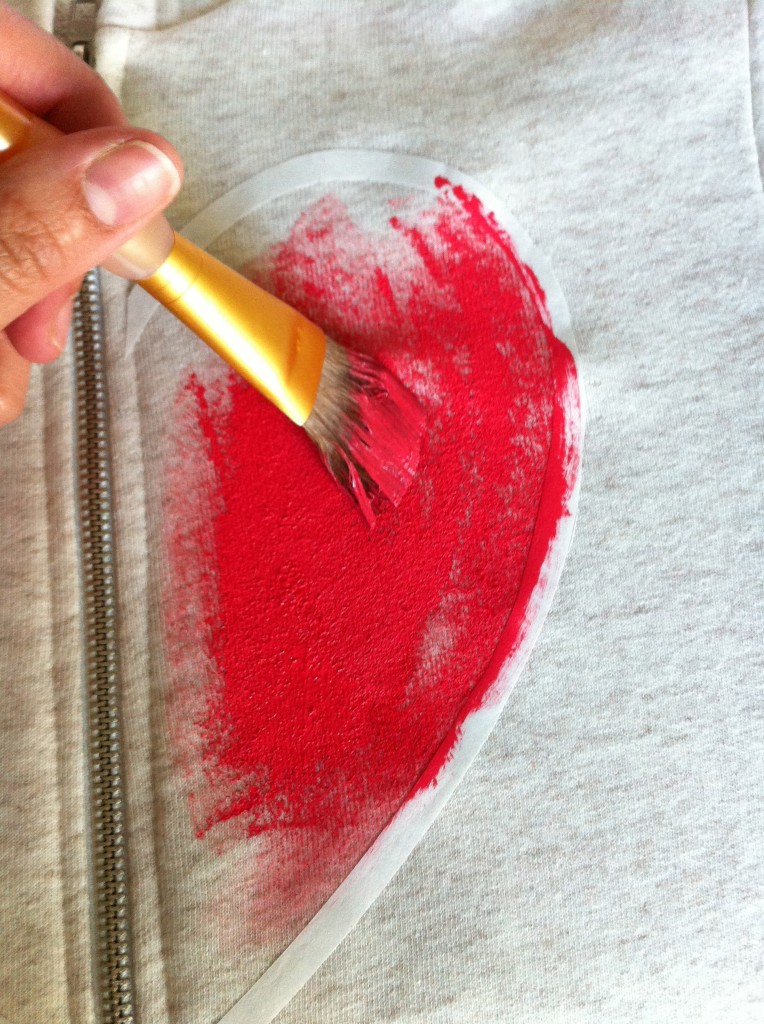 *Freezer paper can be found in the same aisle in your grocery store as foil & plastic wrap
**Be careful not to lay the paint on too thick or you run the risk of it seeping underneath the freezer paper edges. It's better to do two thin coats than one thick one that gets all messy, ruins your sweatshirt & leaves you pissed & cursing me.
***My sweatshirt is from the men's section at American Apparel. I'm desperately in love with their super soft hoodies & the men's ones are just cut slim enough to fit without being 'fitted'. At first it bothered me that their men's clothes fit me, then I realized that their male models, in their neon pink skivvies, are about the size of an underfed hyperactive 13 year old boy. It's totally cool.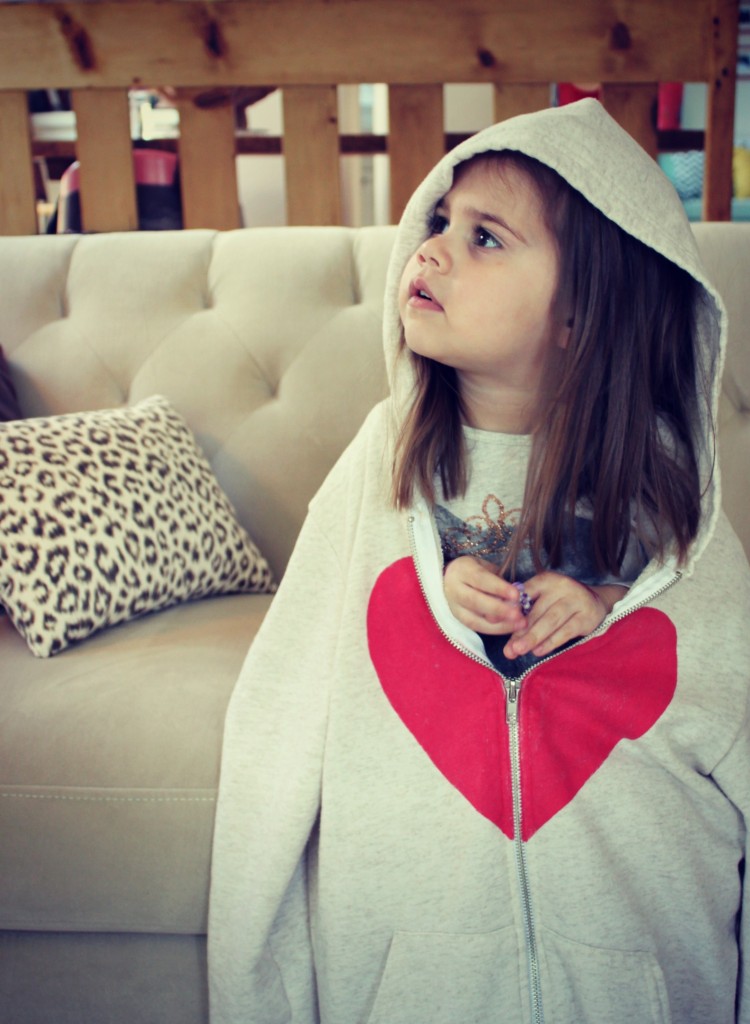 UPDATE: How stinking cute are these two?? Keely made the hearts onesies for her twin girls using the same technique, SUCH a great idea!!! Love Love Love this! Thanks for letting me share Keely (: