These last six months have been a very teachable time for me.
They say to take hope during the trials because those are times in your life where you can truly grow. If that's true I should be about 18 feet tall by the end of February.
There have been so many times where I've wanted to write to you. It's also been a very wide range of topics that have tempted me to post. Sometimes I felt like I could just unzip my heart & let it all come splashing out onto the page. Maybe by sharing I could get some relief from what felt like an enormous amount of pressure that could make me burst at any moment. But before I could get the words onto the page I realized I had no idea how to say what I was going through. It's one thing to confide your every thought in a best friend who you know is a vault, it gets a little trickier however when that friend happens to be listening to you through a completely public post on the world wide web.
Other times I have just wanted to share the simpler, mind escaping things I was doing like painting our kitchen the most perfect shade of a pink tinged white. Once again however I became tripped up when my fingers hit the keyboard. Somehow it felt like I was being inauthentic. Sometimes with lifestyle blogs where you only see the beautiful surface I've found I can be left with the feeling of why doesn't my life look more life hers? If she can do it why can't I?
I have always felt passionately that with this blog you know that what's pretty or fun is great but that I have my problems just like you. It's messy & beautiful all at the same time. So sharing the paint colors without ever mentioning the hardships that are so prevalent in my life right now just felt unbalanced.
So I opted to say nothing.
I still have been posting little snipits on Instagram & Facebook but I decided I would wait to write here until I felt a peace that I knew what to say. Today ((smiling)) I feel like I know.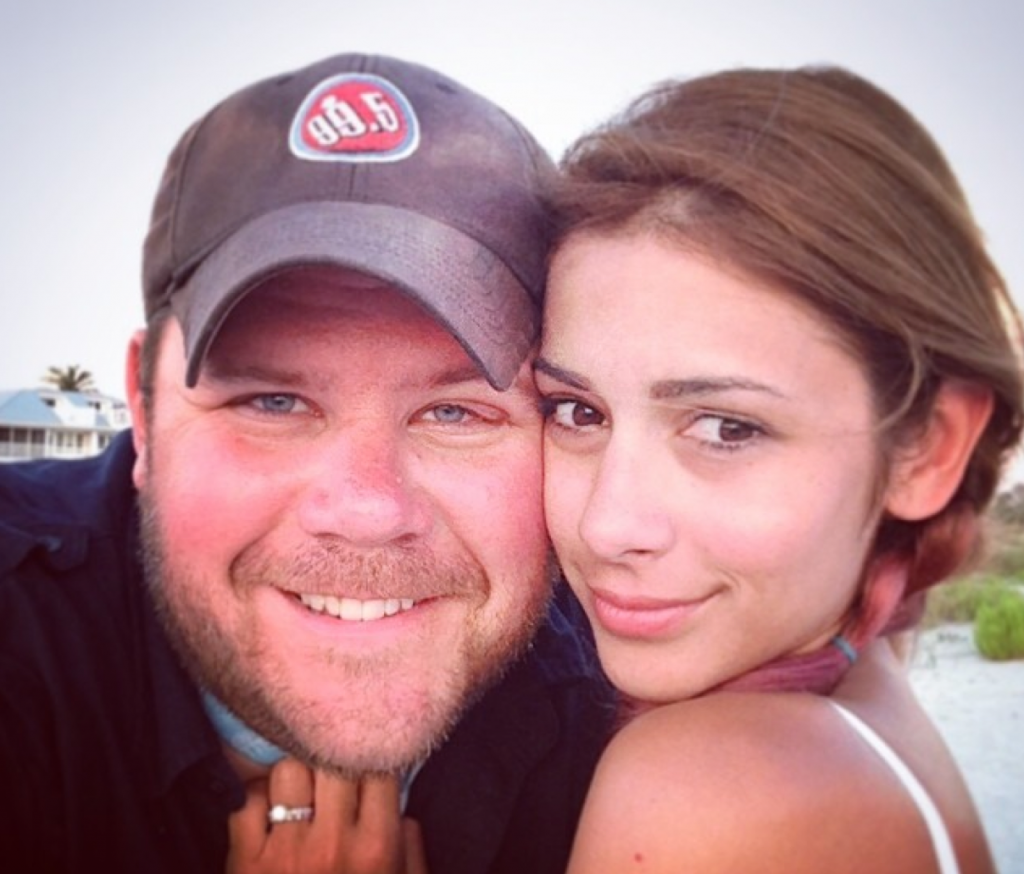 Unconditional love is known as affection without any limitations. It can be also love without conditions. 
This April will mark 8 years ago that Peter & I were married.
On that beautiful warm day in Florida we both looked into the others eyes & said the vows millions before & after us have recited to one another…
I, Natasha, take you, Peter, to be my lawfully wedded husband, to have and to hold, from this day forward, for better, for worse, for richer, for poorer, in sickness and in health, until death do us part.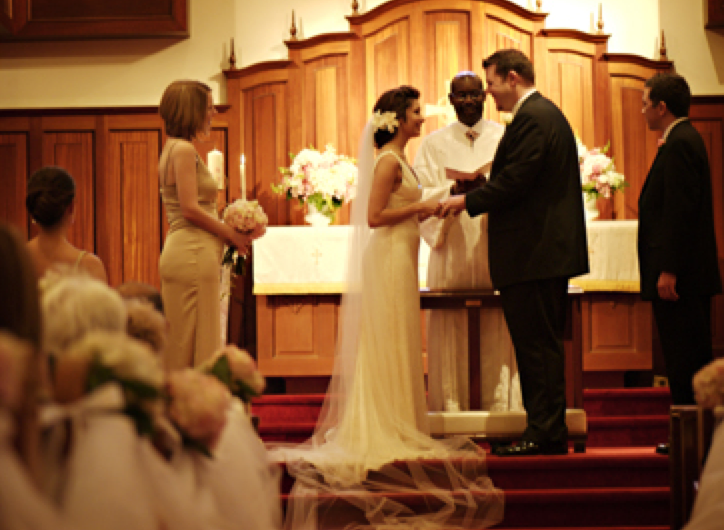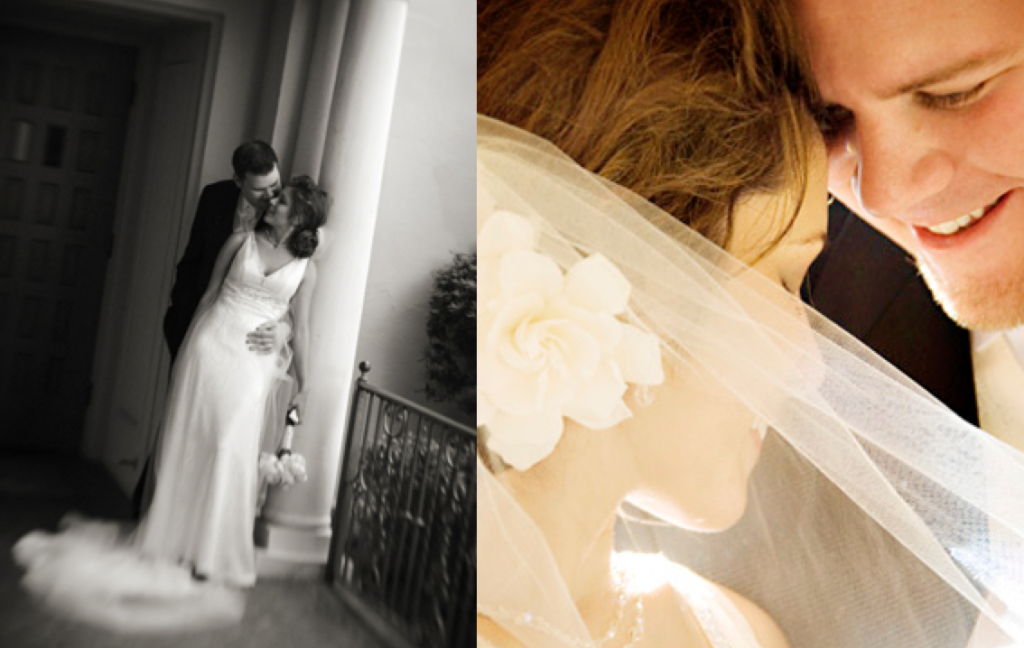 Looking back now, with all the experiences of the last 8 years, the sharing of my life with someone…sharing a home, a bed, a checking account…having that person be the other half of who would bring our two beautiful girls into this world, & sharing with that person everything that comes after they are born as well. Those incredibly amazing yet trying times that come from experiencing parenthood together. The hardships, the disagreements, the disappointments but also the incredible rewards, the realization of true intimacy, compassion, compromise & that profound subject we vowed eight years ago…unconditional love.
Looking back now I get why some people decide to live a life together without getting married first. There is something beautiful & dare I say, more meaningful about committing those vows to your partner after you've been through the sickness & health. After you know not just what the 'for better' but more importantly what the 'for worse' is like & you still want to say those vows. Sometimes I've wondered if that twenty seven year old girl in her beautiful white dress really knew what she was saying, because really, how could I have known what it was going to be like, how far those vows would be asked to go…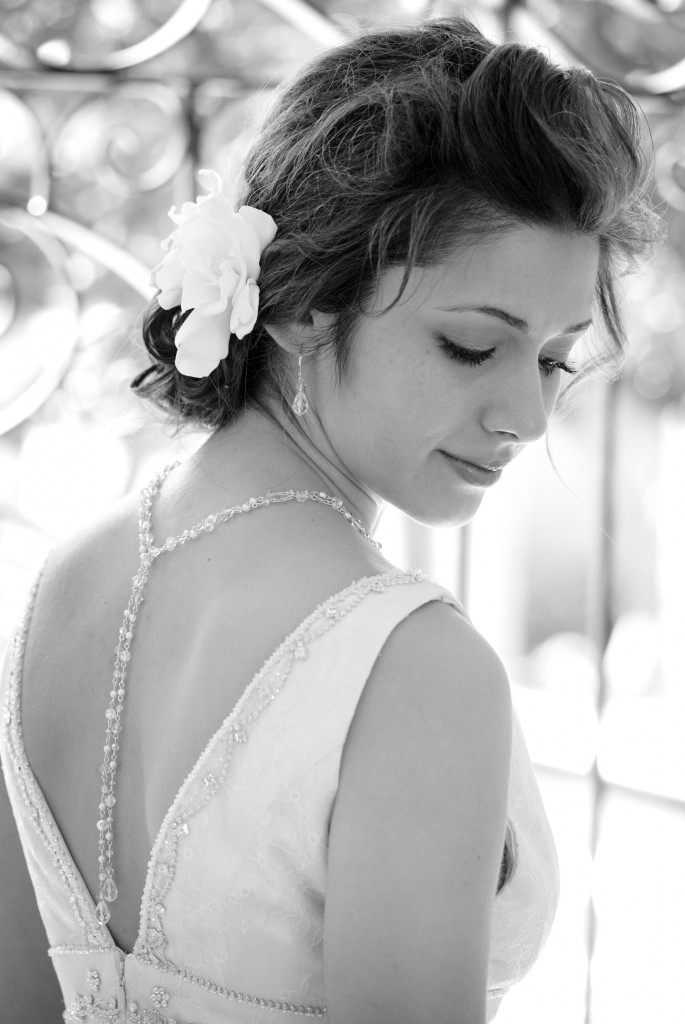 Over the last 6 months I have reached a point where I thought about breaking those vows. I wanted to believe that no matter what he did or didn't do, I would still be in it with him. No matter how hurt or resentful we could become I would stick through it. Turns out there is a place where I could go no more. A place where keeping those vows to him would mean choosing to allow a wrecking ball to continue to knock down what was left of me. It really becomes an issue of at what point do you choose yourself instead. Is there ever a point where you can plea 'self defense'?
In the heat of an argument or even a long lasting 'rough patch' we've all said it, "That's it! I can't take anymore." But deep inside we knew we could. We knew there was still room. It wasn't really the breaking point. It certainly felt darn close, but it wasn't the end…yet. If I picture my marriage as a road that I'm on this was the part where I suddenly stopped because taking one more step on that road would be falling into a ravine where I feared I couldn't come back from.
I don't think I need to share all of the specifics of what we've been through the last few months for this to be a post of not just honesty but hopefully inspiration or comfort as well. However, if you listen to my husband's show then you might know that P has bravely decided to share about his recent diagnosis of severe OCD & ADHD on the air in the last few weeks. Until he found a doctor however that could shine a light on why he felt the way he did, & more importantly how he could help my husband, those anxiety causing disorders controlled much of our lives. (people often use the term "OCD" to loosely describe how they are a bit of a perfectionist or a type A personality. True Obsessive Compulsive Disorder is so much more & now that I understand a little more about how P's brain works it really isn't being a 'germaphobe' or perhaps a bit more 'tightly wound' than others, it's an anxiety provoking disorder that you can't control.
The International OCD Foundation describes it as:
Imagine that your mind got stuck on a certain thought or image…
Then this thought or image got replayed in your mind over and over again no matter what you did…
You don't want these thoughts — it feels like an avalanche…
Along with the thoughts come intense feelings of anxiety…
Anxiety is your brain's alarm system.  When you feel anxious, it feels like you are in danger.  Anxiety is an emotion that tells you to respond, react, protect yourself, DO SOMETHING!
On the one hand, you might recognize that the fear doesn't make sense, doesn't seem reasonable, yet it still feels very real, intense, and true…
Why would your brain lie?
Why would you have these feelings if they weren't true? Feelings don't lie…  Do they?
Unfortunately, if you have OCD, they do lie.  If you have OCD, the warning system in your brain is not working correctly.  Your brain is telling you that you are in danger when you are not.
When scientists compare pictures of the brains of groups of people with OCD, they can see that some areas of the brain are different than the brains of people who don't have OCD.
Those tortured with OCD are desperately trying to get away from paralyzing, unending anxiety…
Much like how my connective tissue disease & Fibromyalgia have affected the whole family, his has too. That's a lot of ish to put on a couple.
Up until a few weeks ago we didn't know about the OCD or ADHD. For years I've thought that he had a anxiety problem but he didn't. He thought the way he felt was how most people felt, it was just 'stress'. It's funny how our partners often really do know us better than we know ourselves. I have often felt like the girls & I weren't enough of a priority or maybe he didn't love me as much as I loved him. I now know however that it wasn't that he was choosing other things over us, he didn't have a choice, the anxiety provoking compulsions trumped everything, even us. The thing is, if you just take the behaviors someone with OCD & ADHD exhibit but you don't know anything about these underlying disorders that are causing the person to act the way they do, it can destroy a relationship. Mundane things for most couples like a vacation without the kids or even just a Friday night dinner & a movie out are things that the OCD took away from us. It's sad because now, in hindsight, I can see how much both my & his disorders have hurt us. I felt neglected. He felt frustration. We both went to bed feeling like the other just didn't understand.
I feel like I need to say, to snuff out any speculations, that P has never cheated on me. Not even close. He is an extremely loyal man, almost to a fault. He is also a wonderful father. Those girls adore him. Their little hearts are stuffed full with affection, love & experiences that only their Daddy could give them. He also loves me, I know that, he just couldn't show me the way I needed.
I wish the unconditional love we have for our children came as naturally for our spouses. No matter what my kids do they could never even come close to changing how much I love them. With a spouse however no matter how much you love them, the way they treat you, especially when it chips away slowly over the years perhaps without you even realizing it, can affect the love you have for them. Resentment could quite possibly be the most harmful thing to happen to a relationship. It's a nasty invasive parasite that slowly ingests the adoration, crazy love, generosity & respect you have for your partner. It's also terribly resilient & can prove hard to unravel.
If only we had the limitless love for our spouses that we have for our children…it is what we promise them after all…
…to have and to hold, from this day forward, for better, for worse, for richer, for poorer, in sickness and in health, until death do us part.
Before I had what I can only describe as the key that unlocked all the 'whys' I had for the way my husband was acting, I reached a place where I could not take anymore. The situation was hurting not only my heart but also the health of my body. It was affecting our girl's lives & something had to change but the reality was that change was completely out of my control. It was in those moments, those ones you hide from your children where you break down, fall apart & cry out on the bathroom floor that the only way I got back up again, the only way I didn't end my marriage was by having faith that this was in God's hands. There was truly a reason. To remain on the path that staying in my marriage would take me looked through my eyes like walking right off a cliff. The end of the road, remember? But it was in those moments where my faith in God & his perfect plan for me was the only thing that I could hold onto.
"So we fix our eyes not on what is seen, but on what is unseen. For what is seen is temporary, but what is unseen is eternal." -2 Corinthians 4:18
And you know what? After months, years really, of both of us being scared that perhaps it could always be like this, things changed. P sought out help for himself & through him reaching a point where he was ready to look inside he found a great peace that for the first time he understood why he was the way he was. I don't want to speak for him but I do know that even though it has been an exhausting few months of therapy & self discovery for us both individually & as a couple, he now has answers. And with these answers come new hope. That hope then brings motivation & energy to try again. To stay on the road longer & begin to treat & eventually heal the gaping wounds on both of our hearts.
Now when I look at my husband I don't first feel anger or frustration, emotions that both are often a manifestation of hurt & sadness, instead I feel a bond to him that is so much better than the fleeting butterflies that come with being "in love". (a term which I think has a lot more to do with infatuation than real love)
I see a person with whom I've been to war. And we both know how lucky we are to have come out of it together. I now have hope that we'll be stronger for it.