Last night I finally got my butt in gear & took the time to put this project together, I'm so happy I did too because although I knew it would probably look good I never expected it to make me feel good.
The poster is called "Underwater View" & is from allposters.com, (use the code SUMMER22 for 20% off or SUN2499 for free shipping) I ordered a size 32×24 & then cut it into 6 8×10 pieces. The poster was a little too large to split into 6 evenly so I just made sure that all 6 prints had a common middle area & common sides. In other words I left the extra poster on the outer perimeter, you want the prints to look like they would connect were they still together. Does that make sense? I also used my old standby of IKEA Ribba frames.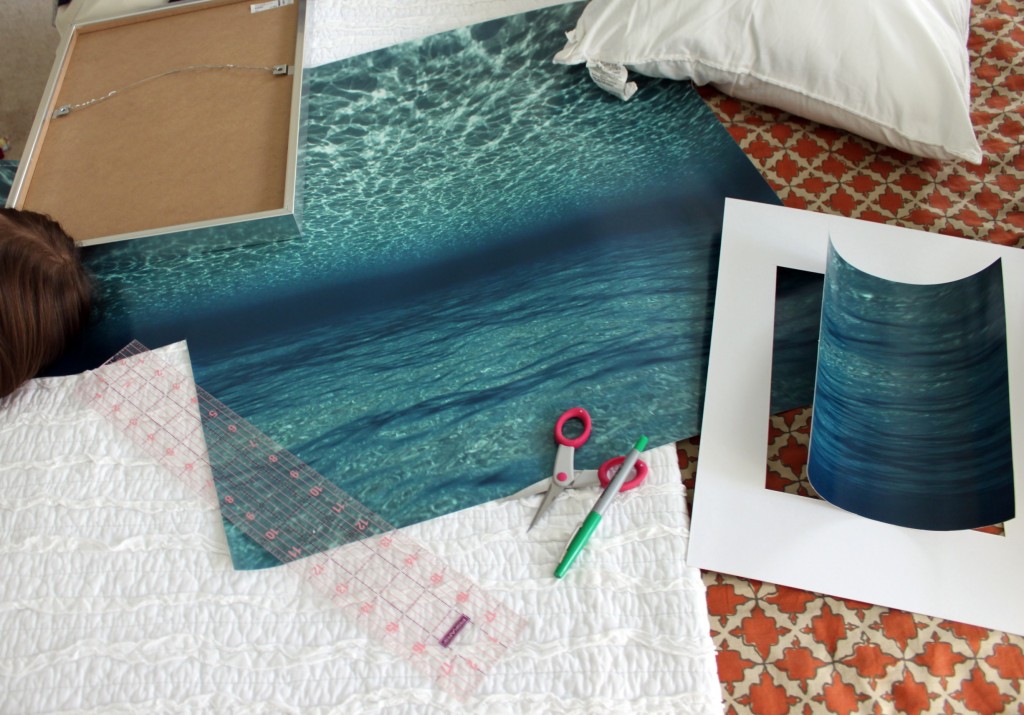 I chose this print because I thought the blues would play nicely off of my rust colored bedding & it does, but what I really love is when I look up at all those beautiful sparkling water ripples it makes me feel calm. A bit hokey but I swear it's true! I like to pretend the frames are actually portholes on a ship & I'm on a romantic cruise with the hubs. Baby crying? No, it's just dolphins playing.
Shhhhhh, just give me 5 more minutes…