I'll go ahead & say it. Valentine's is a holiday for girls. Yes, it involves a couple per say but let's me honest, it's all about the guy giving the girl a gift. As the female half of the holiday this puts us in a far more difficult situation than one might assume. There's a bazillion go to ideas for guys that are perfectly acceptable…roses, chocolates, jewelry, a six foot tall teddy bear, you get my point. Even though we know as girls that the holiday is quite one-sided towards us that doesn't mean we can just show up empty handed. The sucky part is we can't show up with roses, chocolates, jewelry or yes, even a six foot tall teddy bear. Well we can, but we'd really just be wasting our money. Unless your guy is that one man who enjoys getting a dozen red roses & in that case we need to have a little heart to heart my friend.
So what to do, what to do…
In past years I'm willing to admit I've gotten P the gift that keeps on giving (especially if you get pregnant from it! bu-dum-bum-ching!) some new lingerie for myself. It does feel a little self indulgent though, I mean yes it's for him but technically it's buying something new for me. Besides, sex isn't really a gift. At least not a one sided one, it should be more like a dessert that you order & share. In theory at least. So I thought I'd do some digging around the net & find a list of Valentine's gift ideas for the man in your life. Some are sweet projects that you can make & for you craft-challengned or just super time constrained readers there's plenty below that you can order. Although get to it & go for that overnight shipping, we're down to 4 days & the clocks a tickin'!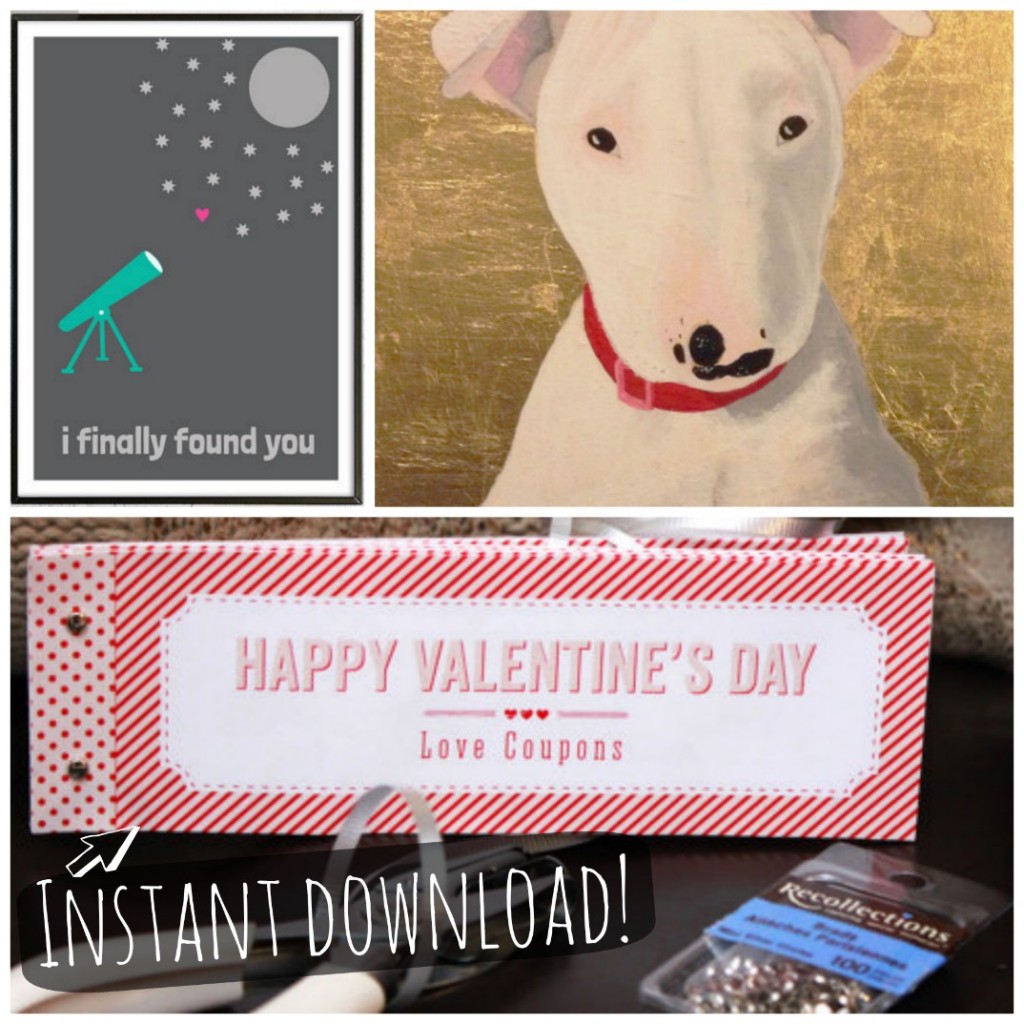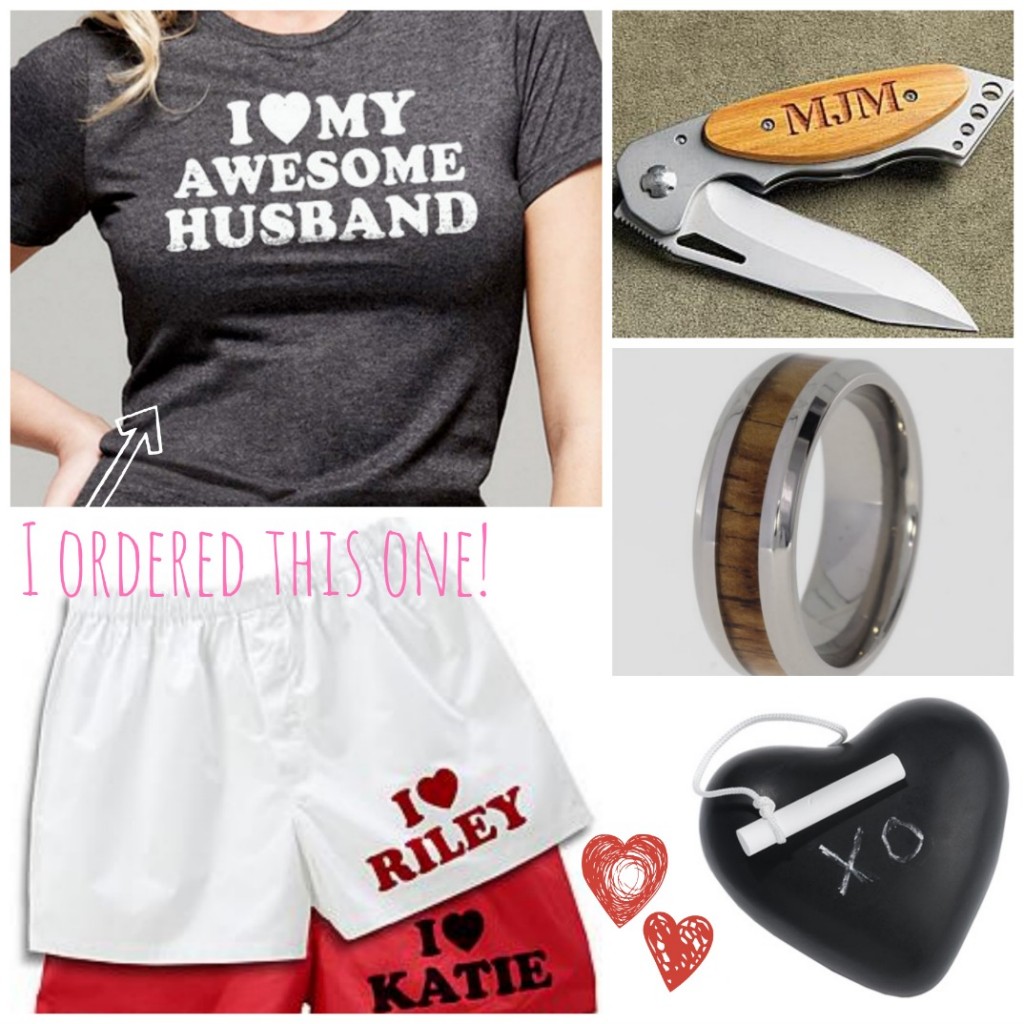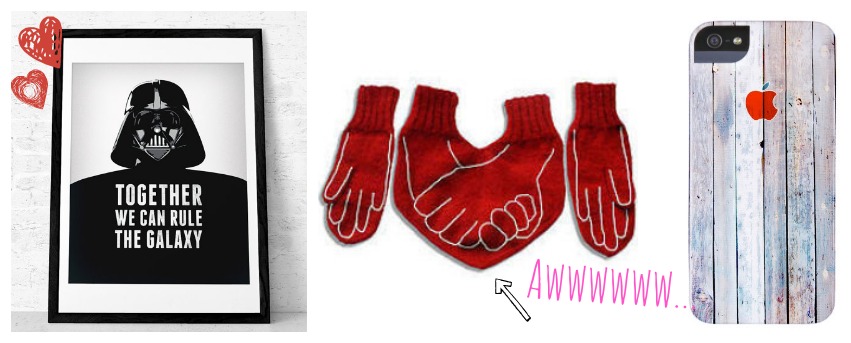 "Found You" Love Artwork, Custom Made Pet Portrait (will probably not be done in time but I love the idea for a future gift), Instead Download Love Coupon Book, I <3 My Husband Shirt (more for us but the sentiment is sweet), Monogrammed Knife, Wood Inset Men's Ring, Custom Boxers (you could totally DIY this idea!), Stone Love Note, Geek Love Art, Snuggle Mittens, Palette iPhone Case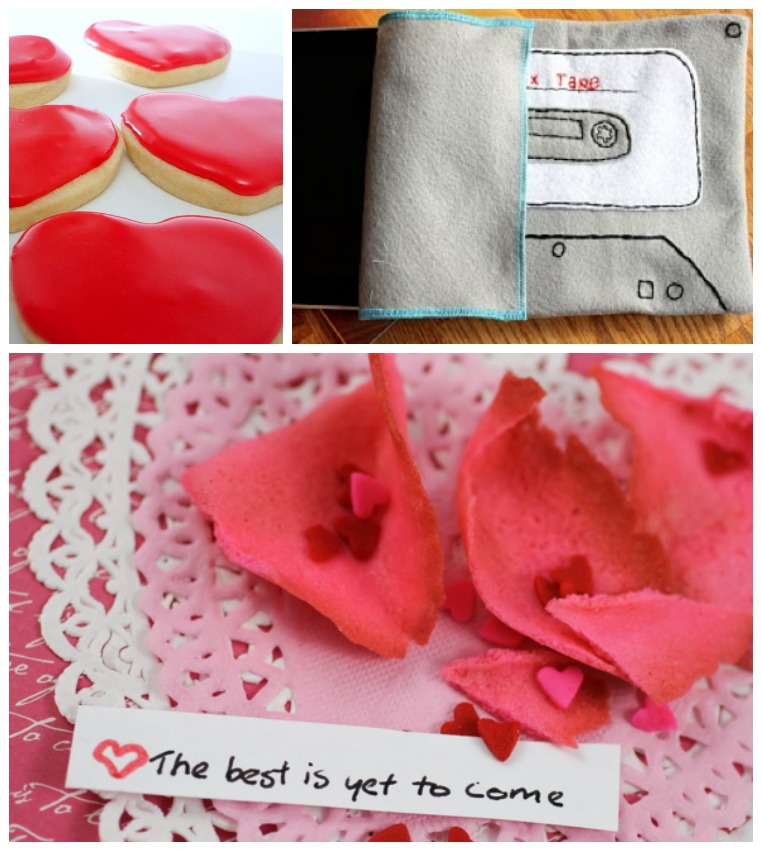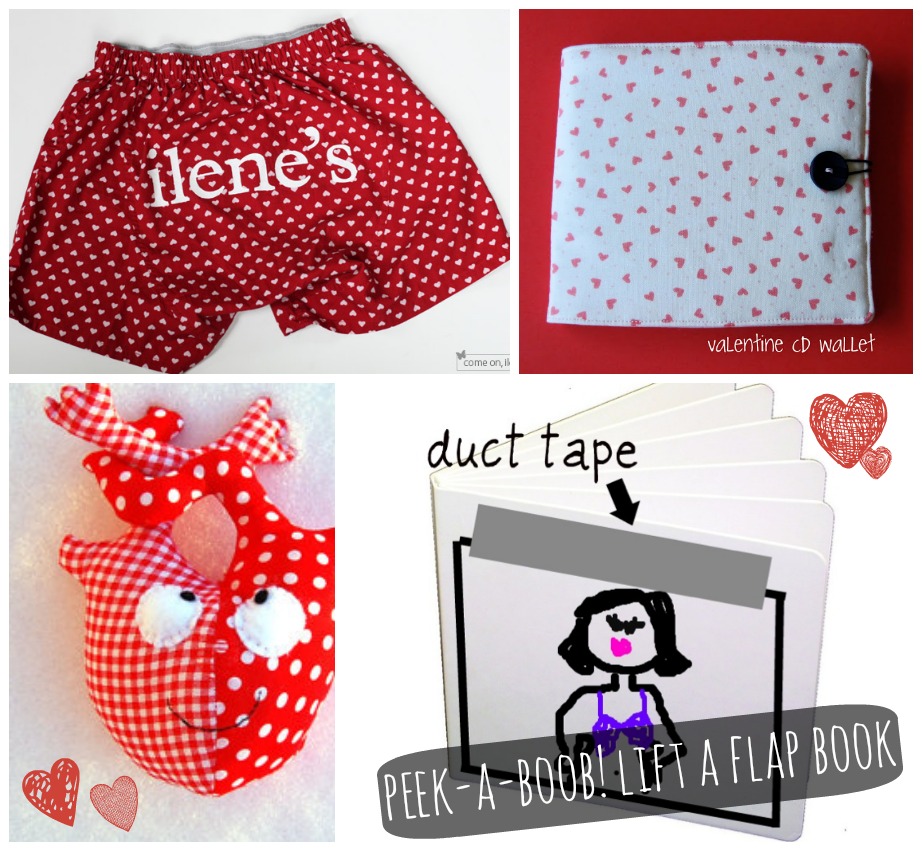 Red Glazed Cream Cheese Sugar Cookies (pic is from a slightly different batch), iPad 'Mix Tape' Cover, Love Note Fortune Cookies (I actually made these for P one year, they were a bit labor intensive but SO yummy! Although we didn't have kids yet, not sure I could pull that off nowadays),  'My Property!' Freezer Paper Stenciled Boxer Shorts,  Valentines Mix CD Case, Anatomically Correct Heart Pattern (so so cute!) & finally the lift a flap 'Peek-a-Boob' book I wrote about here…I don't know about your significant other but I don't think a million dollars could make my hubby happier than this would!
Any other ideas?? If so or if you love one of these please let me know in the comments below & share it with a friend using the 'share it' toolbar at the bottom of the post!
OH! And just to tease you…remember this picture I posted on Instagram Friday? If you guessed Elsa from Frozen…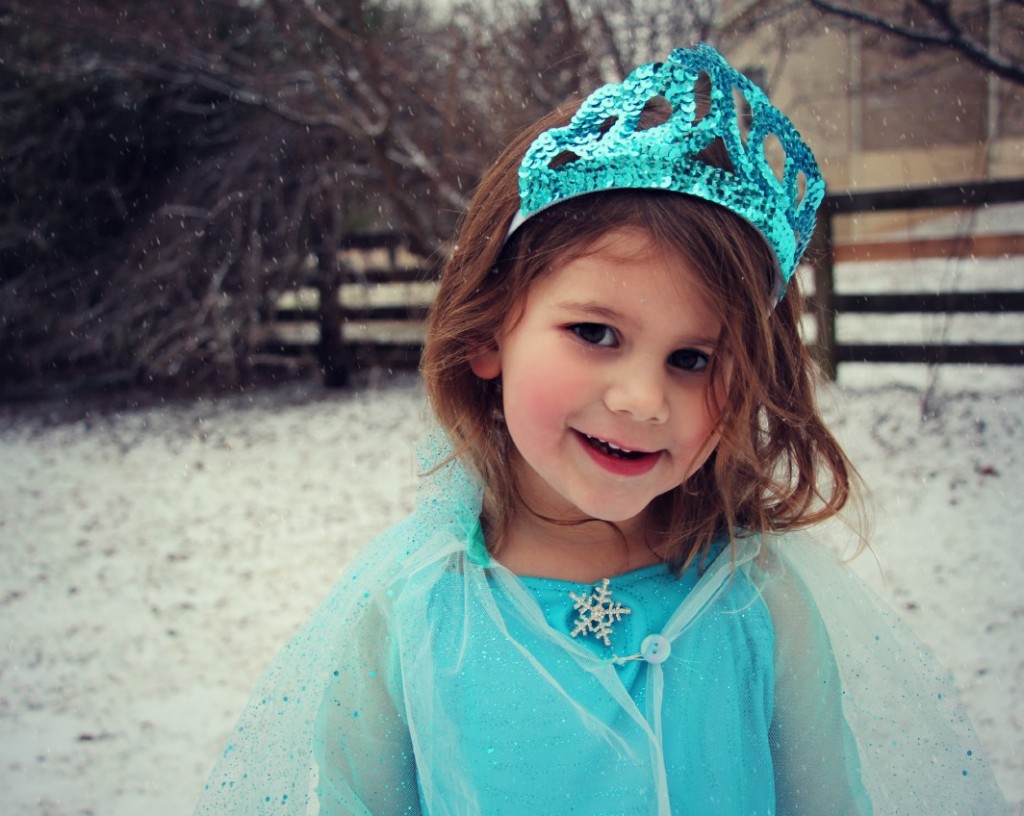 There are few things better than driving yourself crazy working on something for your kid & then seeing them burst at the seams with pure joy when you give it to them. Worth every.single.second. Full tutorial & pics up on the blog next!