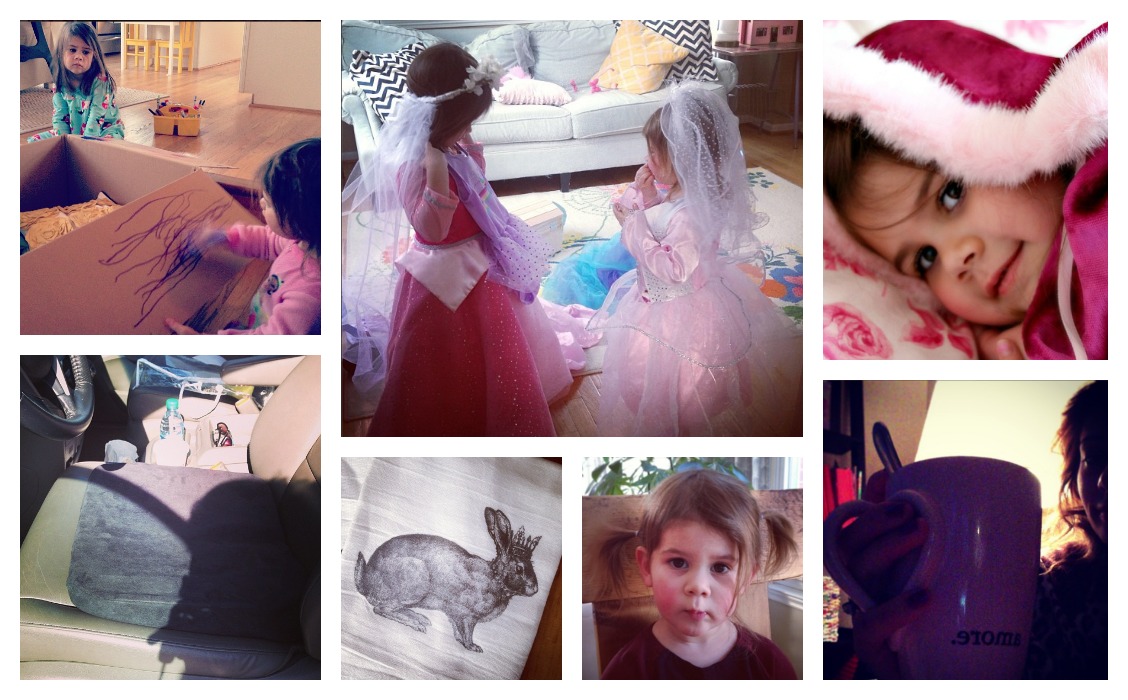 Have you ever been in the situation where someone asks how your weekend was & you honestly have no clue what the heck you did? It is seriously a big. fat. blur. That's how I feel right now writing this post. I see the pictures so I know I was there but honestly you could tell me I traveled to Kathmandu & I'd nod, uh-huh, it was great!
I was up until 1a last night which I'm sure is the reason for the fog, I just don't do well without sleep anymore. I'm slowly learning how a body with Fibromyalgia works differently than the body I used to have. For the most part the Lyrica & visits with my amazing Rheumatologist are plenty sufficient but this weekend I learned a blaringly loud lesson. DON'T PUSH IT.
I ran my arse off yesterday & when the alarms started ringing in my back & hips I thought mind over matter, be tough, push through, no one ever achieved anything great without a little pain! Dumbass. Around dinner time I noticed my legs were getting weak, to the point where I looked like I had a pimp limp. Then the alarms started. I can best describe Fibro pain as this, picture an alarm clock with it's buzzer going off…"whah! whah! whah!" Now imagine that sound inside your muscles. That's kind of like a Fibro flareup. By the time I was in bed though I experienced something that was new to me, even my much anticipated premiere of Amish Mafia couldn't distract me from the uncontrollable twitches. I remember thinking to myself, am I having a nervous breakdown? Why the heck do I keep twitching? On top of the herky jerky bizarro twitches the aching was palpable. I turned to Ambien around 9:45 & still lay in bed a twitchy, achy, very awake, hot mess until around 1a. I talked to my Dr today & it's all to be expected so no worries, I just need to be a better listener. Also, I need to do some strength training, apparently that can help a lot with the muscle weakness & spasms. Oh, I also wanted to ask you guys, do any of you have any experience taking Cymbalta? If so what'd you think of it? For those who don't know it's anti-depressant/anti-anxiety medication that a lot of people have found greatly helps in controlling Fibromyalgia flareups. My Dr wants me to consider it so I thought why not ask my friends on the internet, surely some of you must have taken it, right?
All that to say, forgive me if some of this sounds scatter-brained, I feel like a shell of a girl today…
A week in Instagram (from left to right):
*Siblings. Sheesh. Sunday morning I gave the girls a big empty box & the markers tub so they could make a rocket ship. Bad idea. Sam is so passionate about her creative vision & Sophie is such a 'color outside the lines' kind of personality that you just cannot put the two of them together on an art project. Poor Sam was a trainwreck when Soph didn't follow her specific decorative instructions.
*Bridal veil video tutorial featuring Miss Sam, or should I say, Mrs Sam since she got married around 19 times this weekend, coming this week.
*Fur trimmed velvet cape tutorial here
*I'm officially old. 1- I went to The Healthy Back store to shop for MYSELF & 2- I now ride golden girl style with a wedge back support.
*Precious dish towels I ordered from this Etsy shop, P told me they're not as absorbent as our old dish towels, to which I said, "BUT IT'S A BUNNY WITH A TIARA, HELLO!" At some point I really think he should rethink his priorities.
*Sophie. Sticky sweet Sophie.
*Yours truly up before the crack of dawn. If I remember correctly I actually kind of liked it. (I also believe I had gone to bed at 8pm the night before)
That's it! Like I mentioned before, expect to see that Bridal Veil video sometime this week as well as a new recipe I want to share. Happy Monday my friend. Only 6 days left.