Last night I parted my hair slightly on the side while it was damp & then slept in two french braids…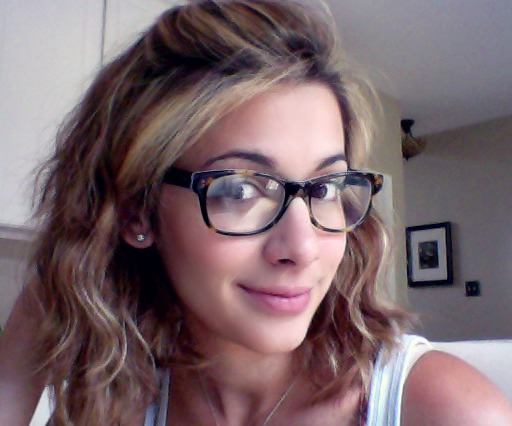 This is how it looked this morning after I pulled my bangs back & secured a little pouf with two gold bobby pins. I've always loved the messy, beachy, waves look & it's surprisingly harder to achieve than you'd think! Especially since the ides is to look like you just rolled off a windy beach. I think this works though. Maybe it's because my hair is shorter than usual.
So I know this week has been all frilly posts, I hope you don't mind. I know some of you prefer the honest, deep conversations & while those are actually my favorite too I haven't felt overly compelled to say anything. Sometimes shallow & frilly is a nice vacation. I'm sure I'll have more to say next week, I can't go too long without having a verbal eruption. (:
Can I just say I love having a kitten. As soon as anyone sits in this house whether it's at the table or on the toilet this little pixie is on your lap in a split second.