I would give anything to have been recording video just before this happened, it would've gone crazy viral, I'm sure of it.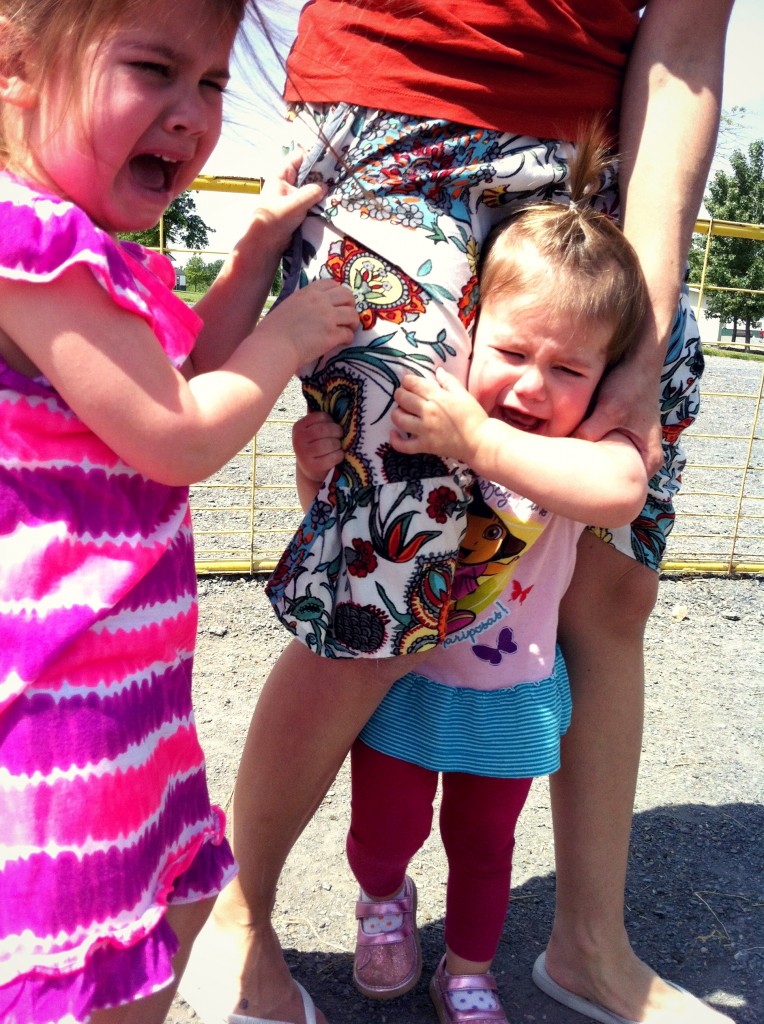 Just before this picture was snapped my girls & a handful of other kids were happily walking through the goat pen at the petting zoo. There were sweet baby goats & all of the children were gathering around feeding them. It was lovely. In slow motion I saw this crazy heffer goat work her way into the group of kids without them noticing & then, with impeccable timing, she reached her neck out, stuck out her tongue & let out the loudest "maaaaahhhhh!!" I've ever heard! The kids all went running in different directions screaming their heads off & that darn goat just kept egging them on. If the utter chaos wasn't so darn funny maybe I'd have been a little more defensive but this was just priceless.
We left for lunch after that. Thanks goat.
Before what shall from here on be known as 'the incident' we were having a pretty awesome time. If you're in the Maryland area I highly recommend Green Meadows Farm. Just check their website first to make sure they're open…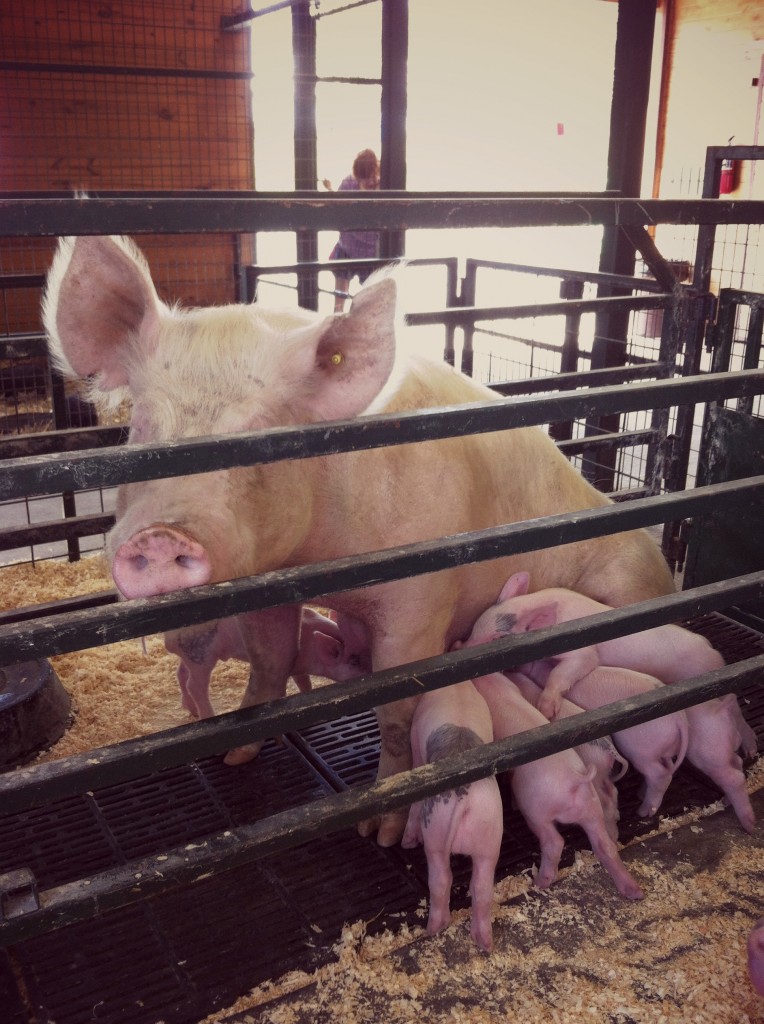 And I thought I had my hands full. Who ever knew being turned into bacon would be such a relief. (JOKE people, it's a JOKE)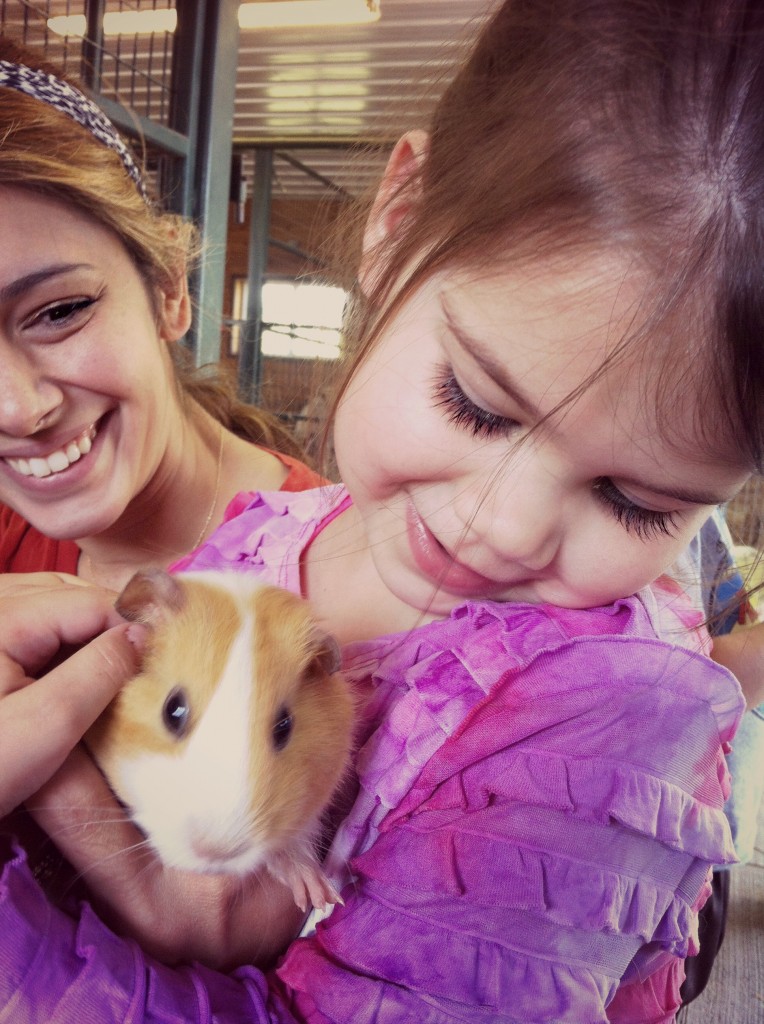 Sam is a natural with animals.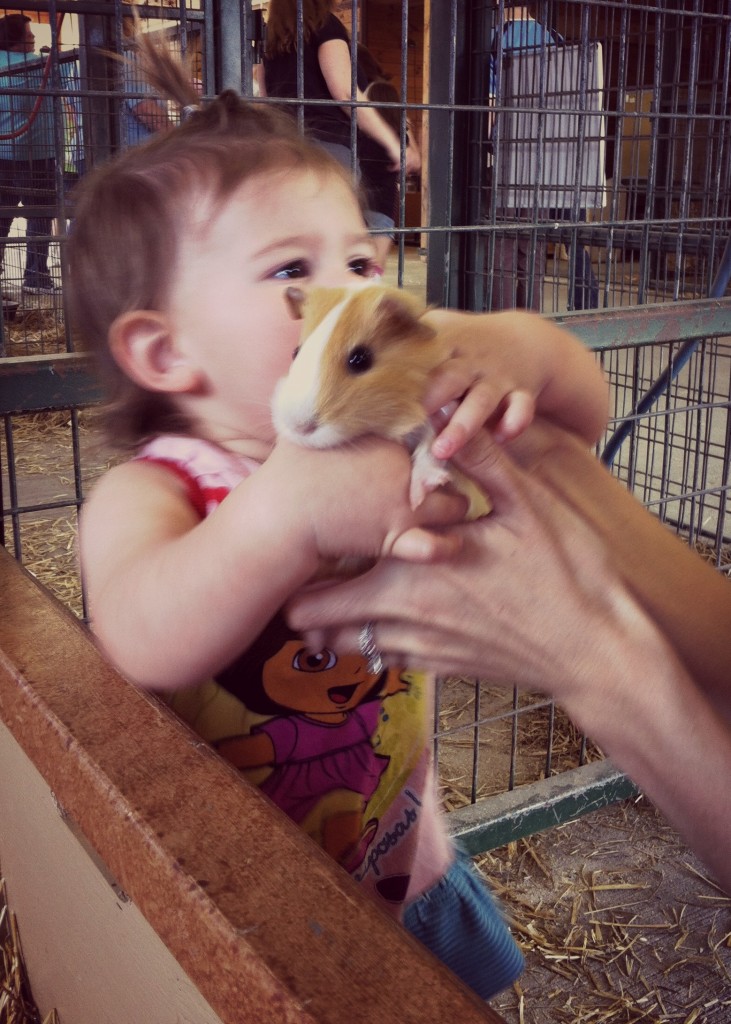 Sophie tends to wrap her hands around their necks. The look on that little guy's face says it all.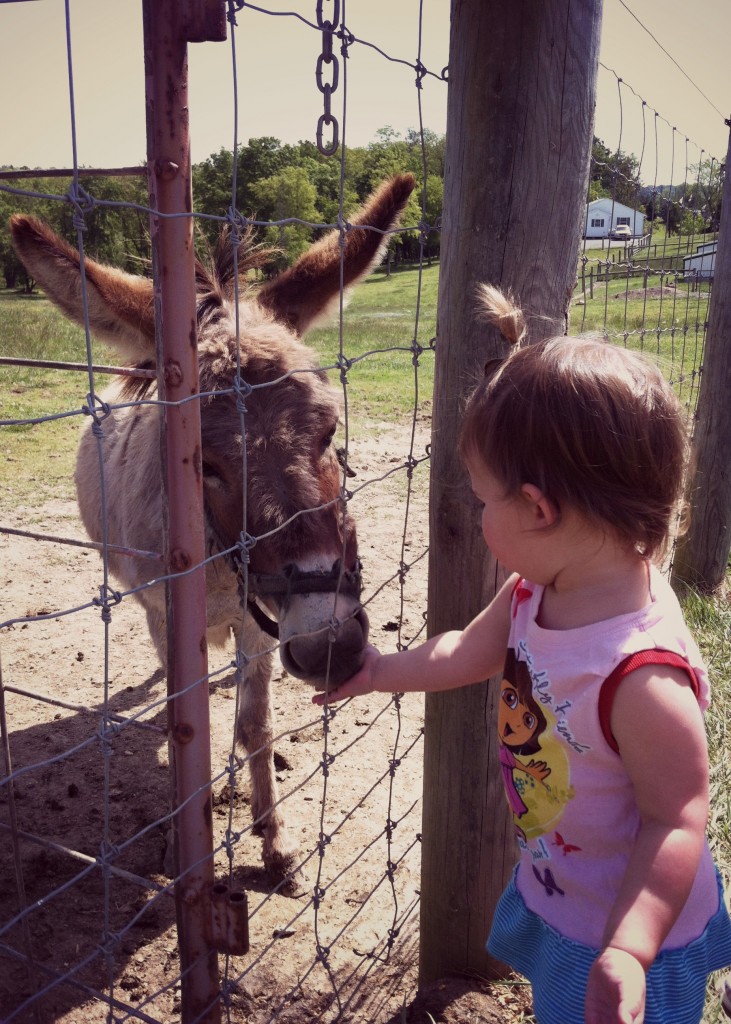 She & donkeys however seem to have an understanding.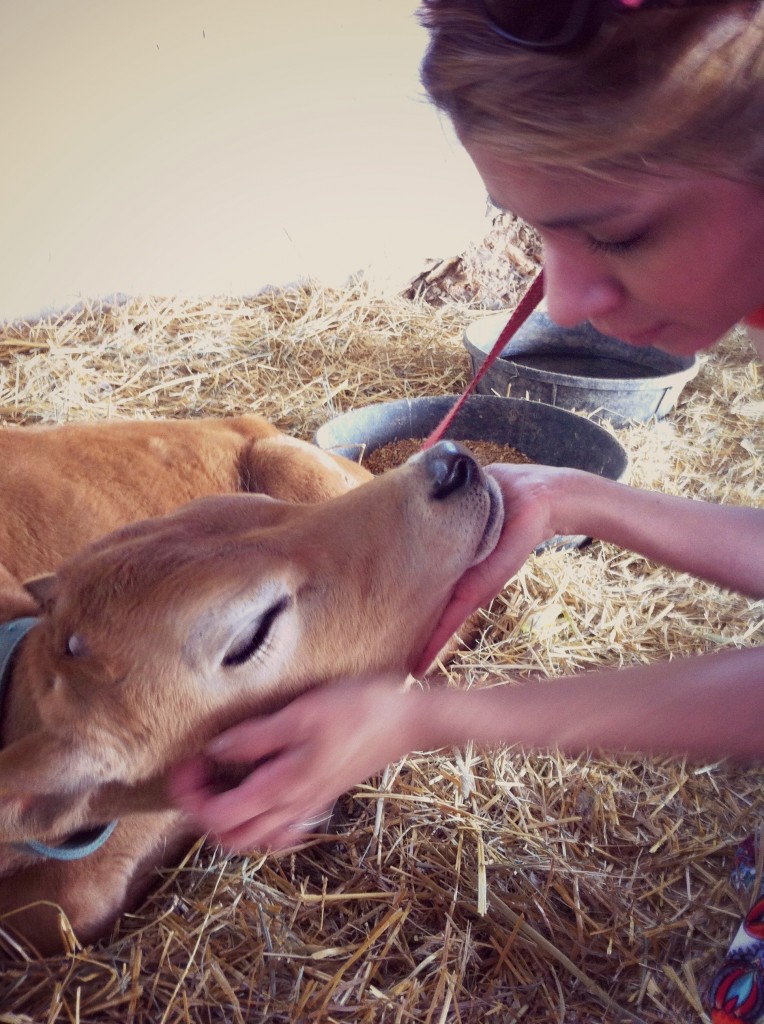 I understood that I know want a baby cow. BAD.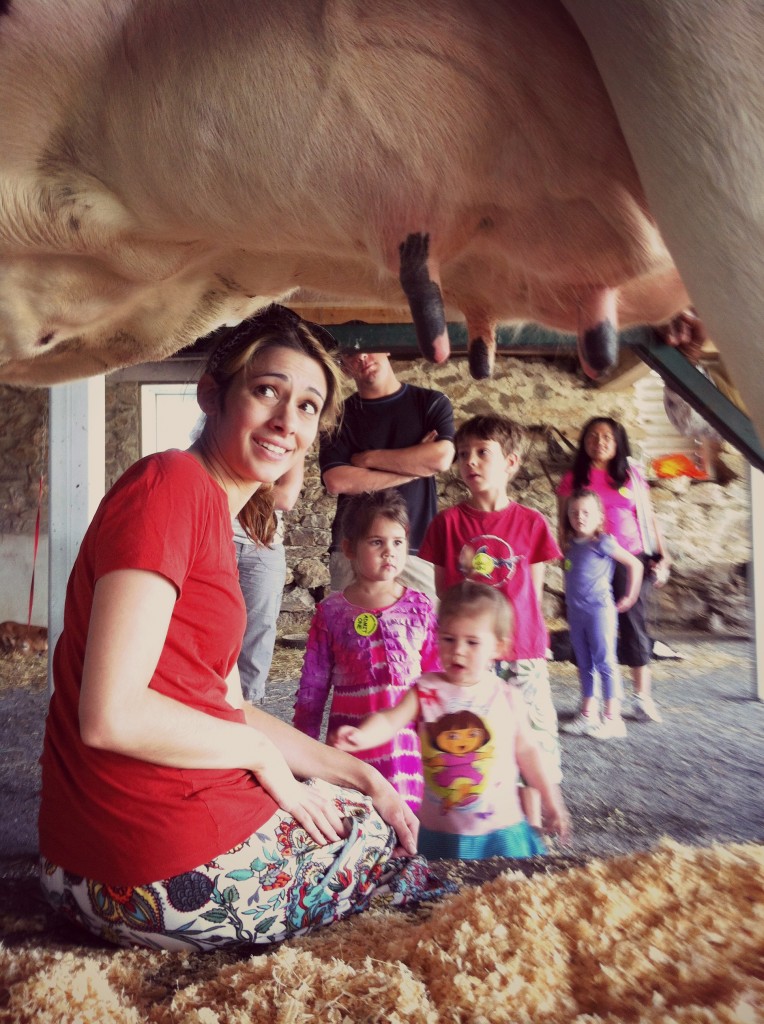 HOW many gallons come out there? Holy lactating bovine batman.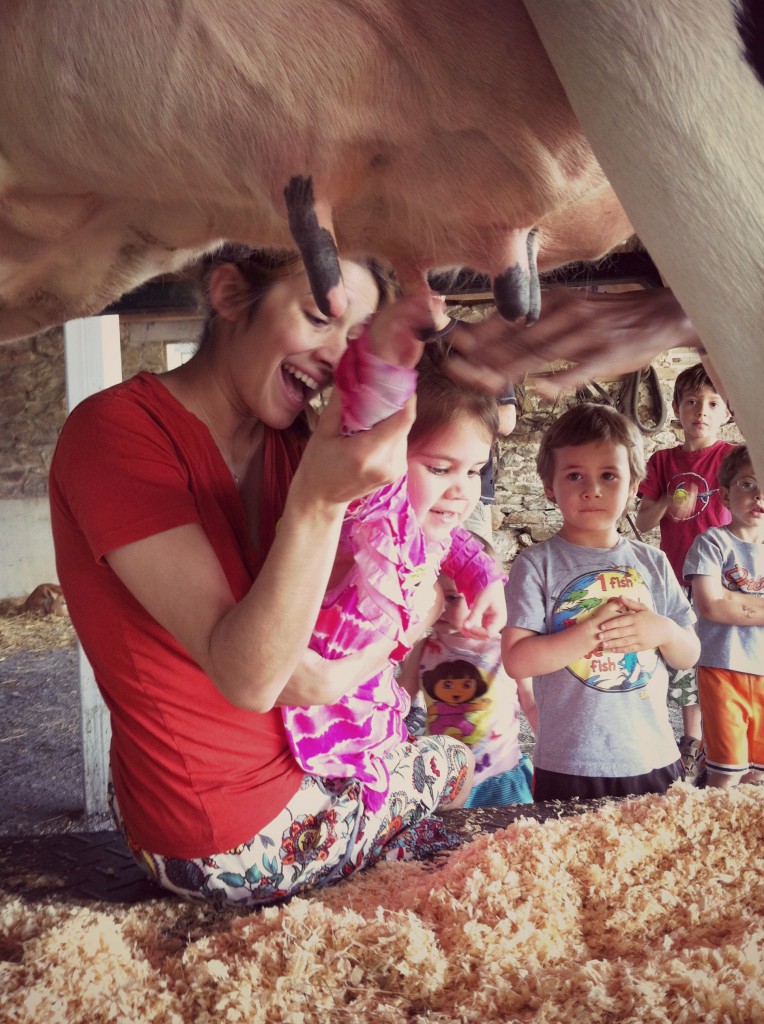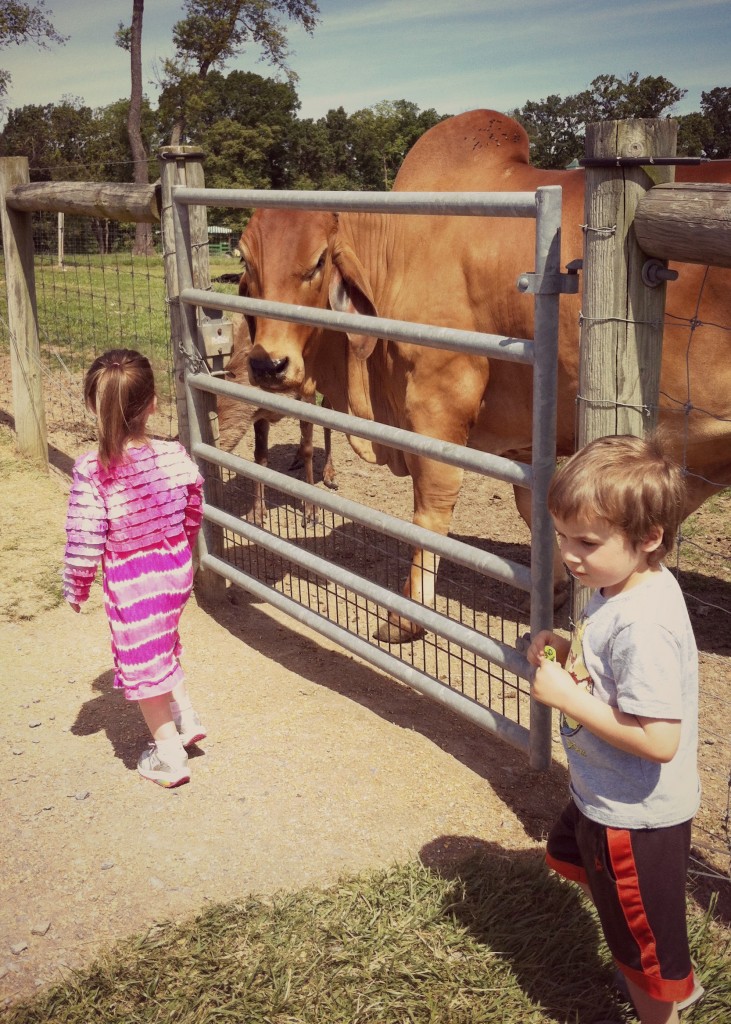 I consider myself a pretty well informed individual when it comes to animals. I have to admit though I have no clue what that is.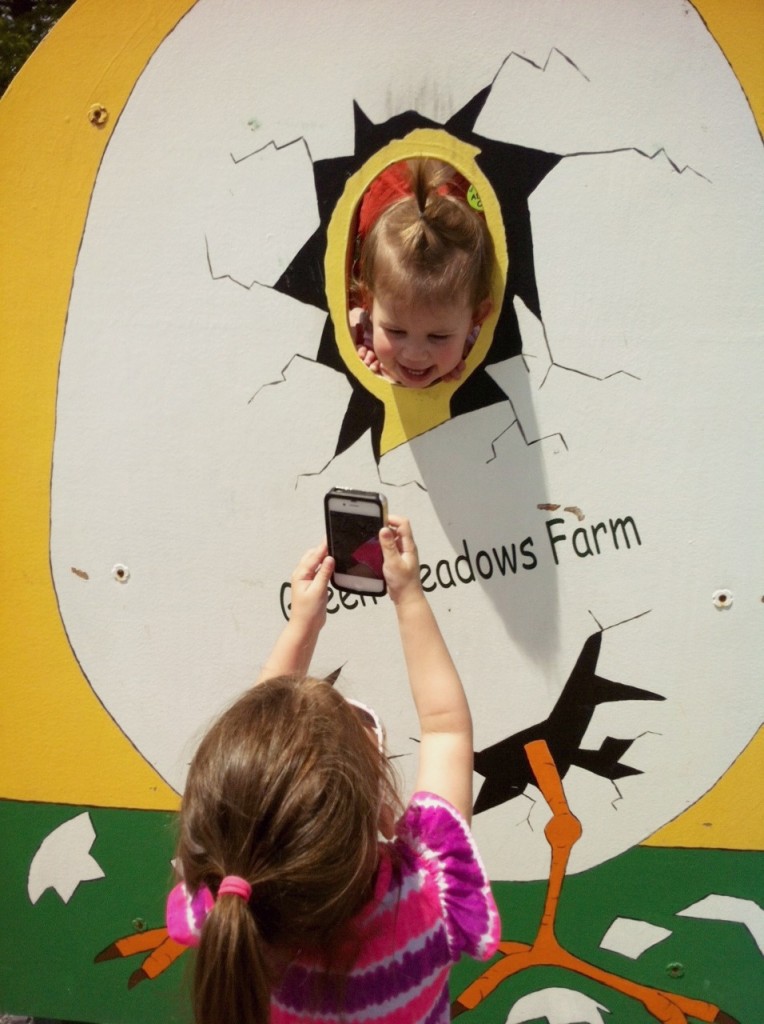 It was a good day.