My little princess turned 4 this past weekend & I just can't believe it.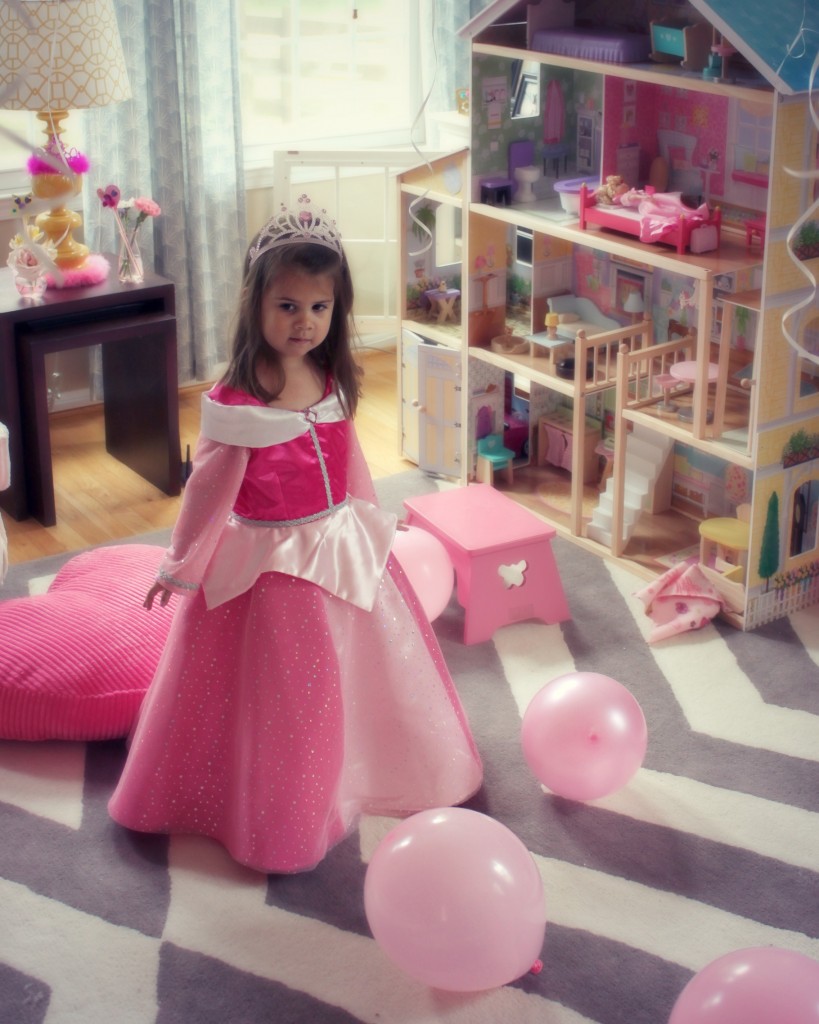 When we asked her what kind of party she wanted no one died of shock when she said a 'Princess Party'. I was impressed however with her idea to have a girl's only beauty parlor party. Different & pretty easy to pull off as long as it's a small party, I like the way she thinks.
The royal attendees came dressed as their favorite princess & then had their hair & makeup done by Snow White as well as glitter tattoos & manis by Cinderella. (Tip- hire your babysitters for party entertainment & make them wear cheap costumes from Amazon. Also I ordered this Princess and Hearts Professional Glitter Tattoo Kit
, it was awesome)
The decor colors were pink, pink & pink with a splash of pink for accent. Our house looked like someone projectile vomited glitter pepto bismol everywhere…Sam was ecstatic.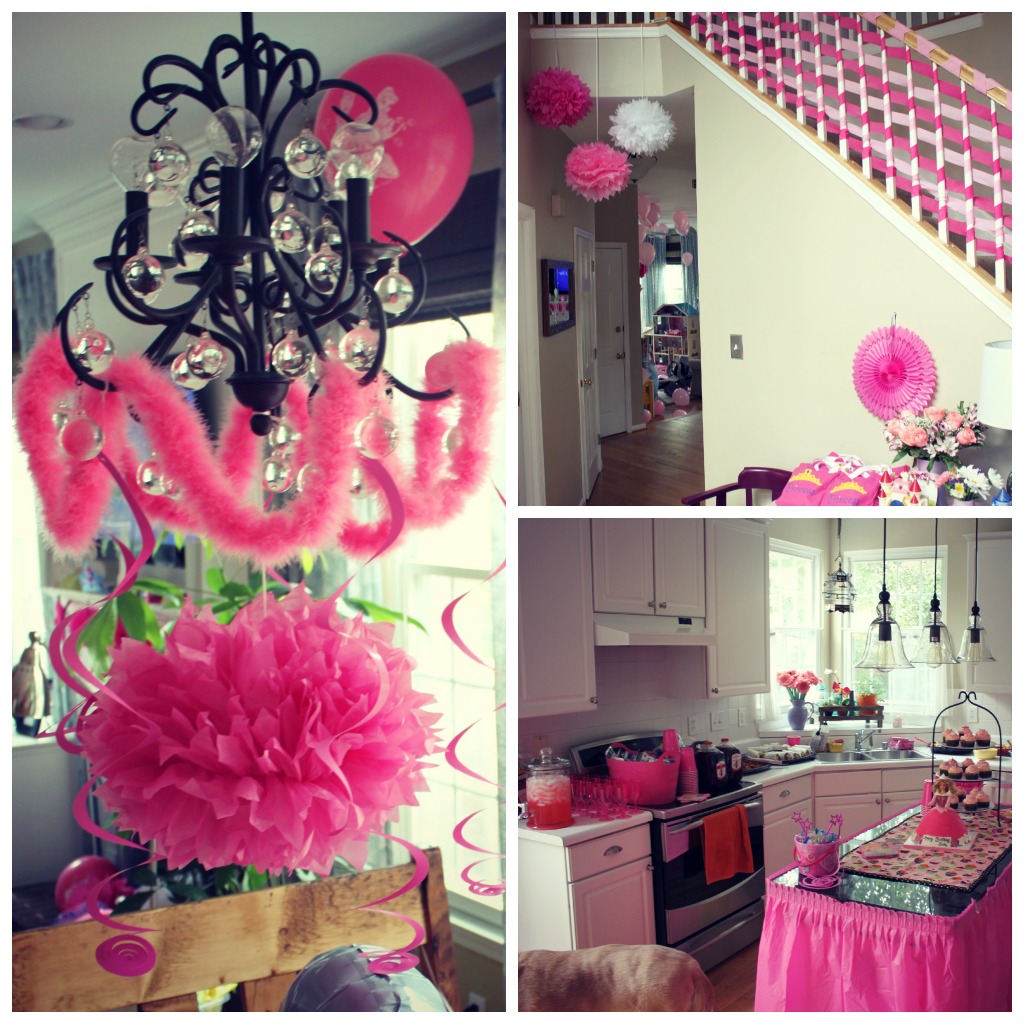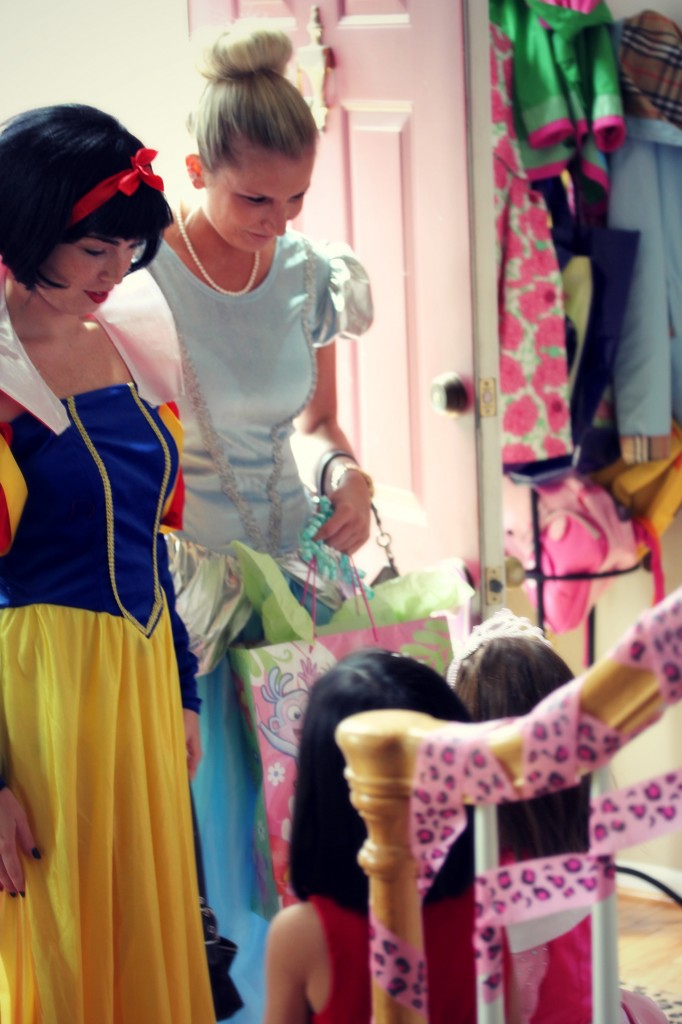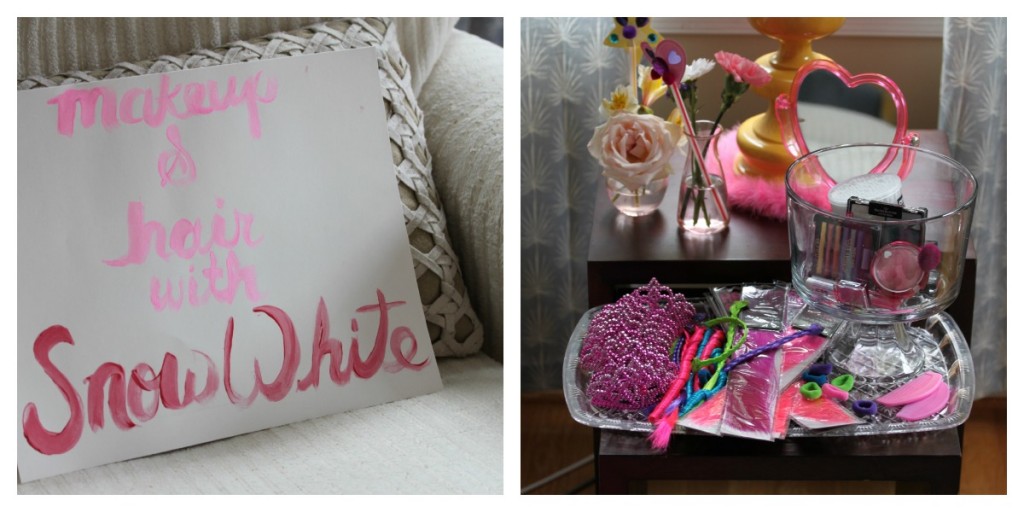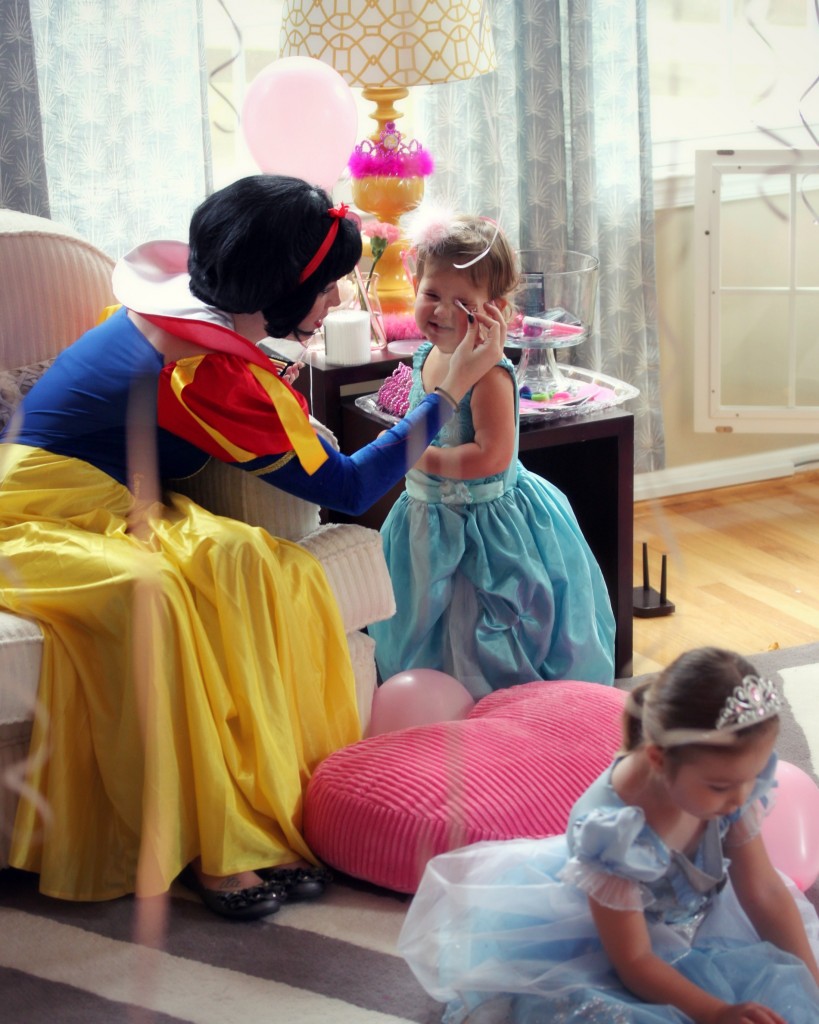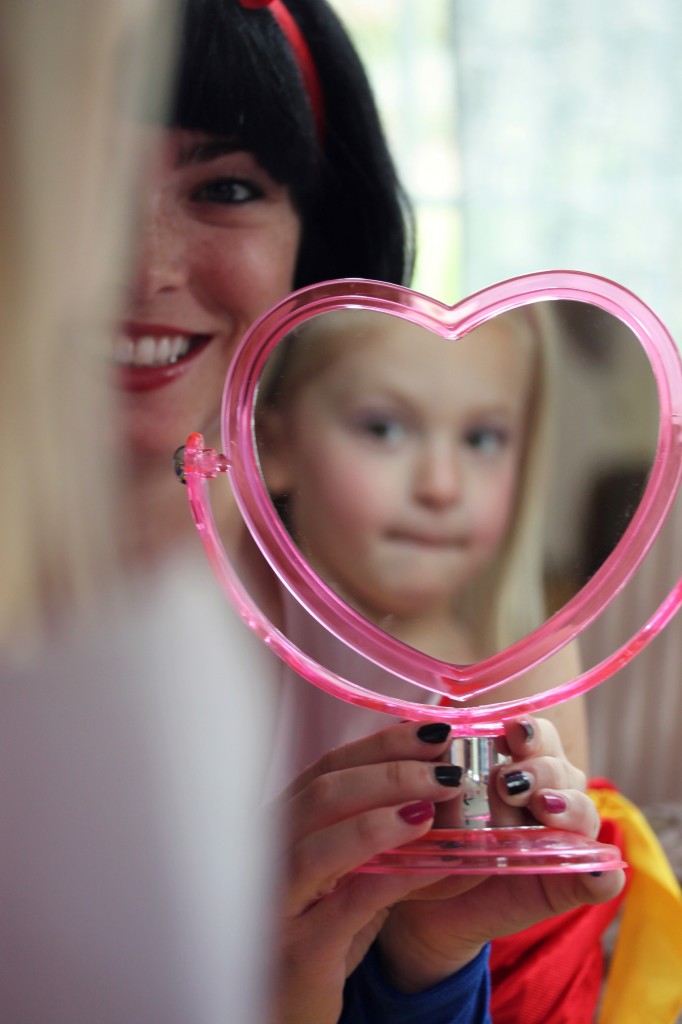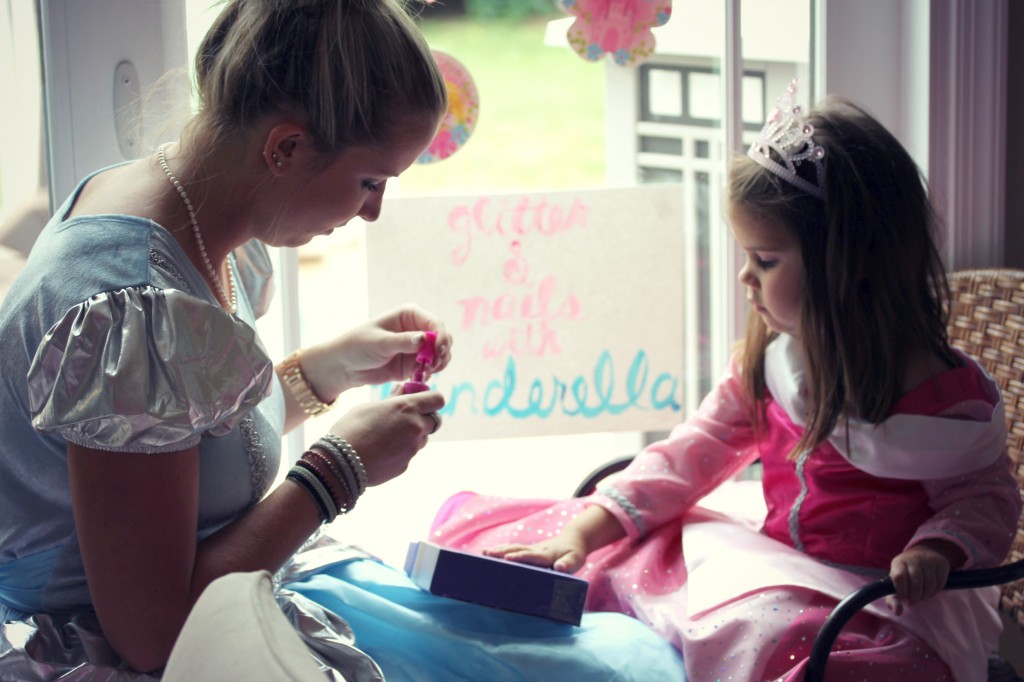 Poor Kim, er Cinderella. Eventually us moms were even jonesing for a glitter tattoo. (And I didn't even serve us alcohol, I swear!)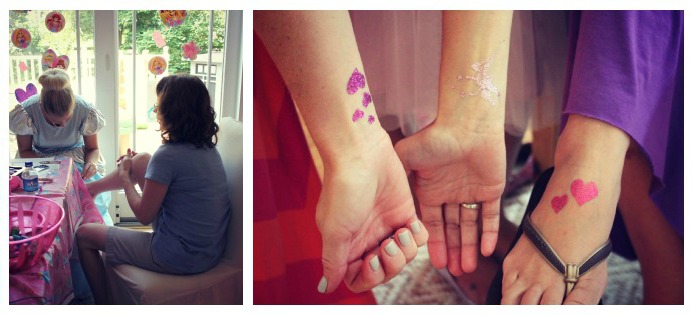 I thought Sam would like it if I dressed up & yes, perhaps I liked having an excuse to partake in a little princess gown indulgence. It was also finally a reason to wear my pink poofy Forever 21 dress that has been stashed in the back of my closet since 2001. My mom said if I put a crinoline underneath it would look like Carrie Bradshaw's famous tutu dress. Hmm, perhaps I'd be brave enough for that one day, perhaps. But probably not.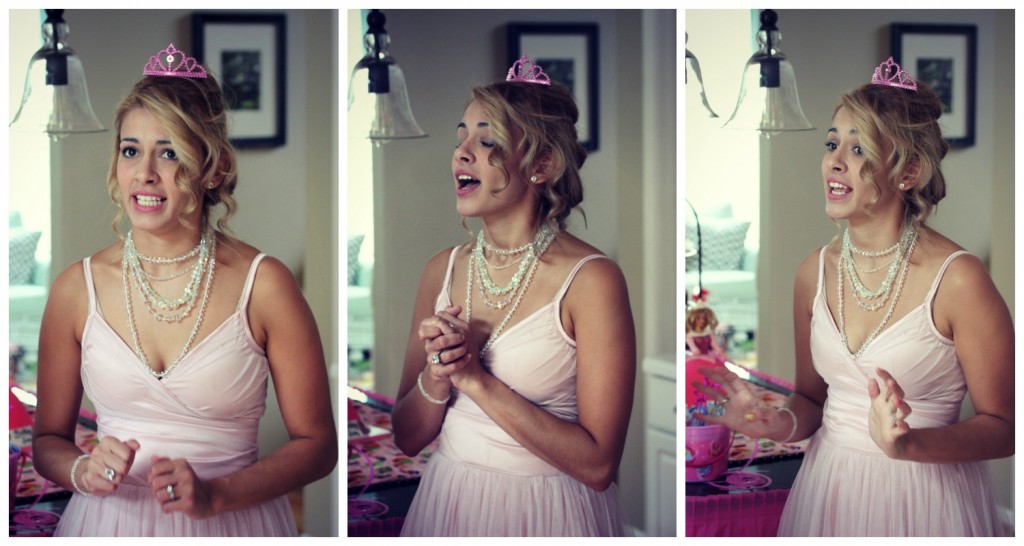 I don't know what I was talking about when P took these pics but it certainly looks like an exciting story. "and then, I walked into the clearance aisle at Kmart & found DORA NIGHTGOWNS FOR FOUR DOLLARS!!"
We kept things simple with food trays from Chick-fil-a & a bakery bought cake & cupcakes. How amazing is this cake you guys, & seriously, it was crazy delicious! ('pink velvet' flavoring, yum!)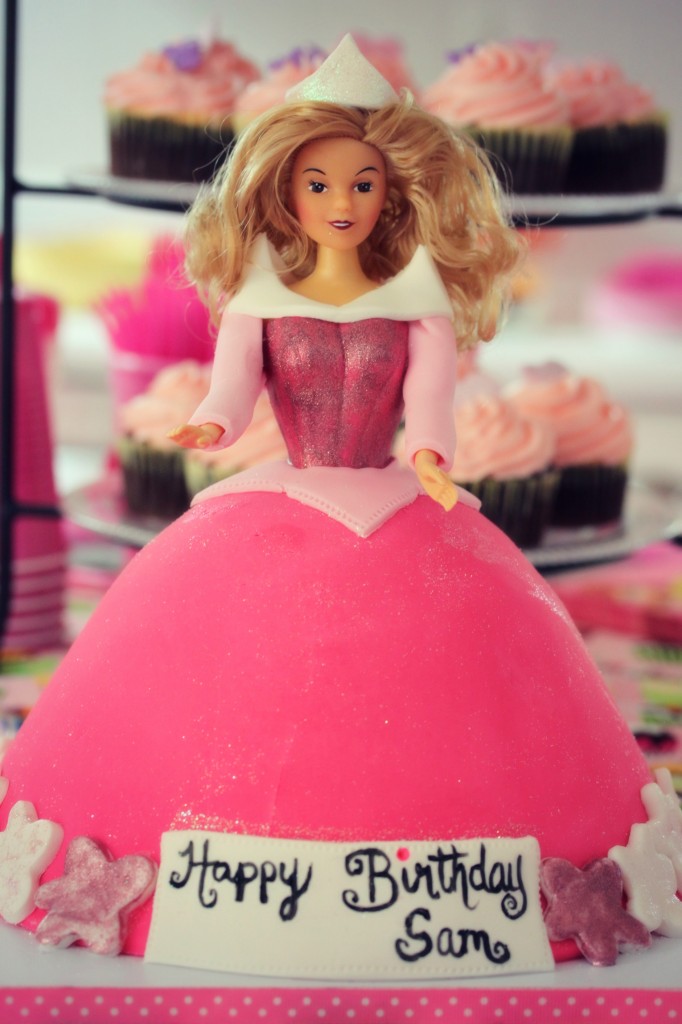 Oby from Bim's Cakes did a PHENOMENAL job, I highly recommend using her for affordable custom made cakes. She actually works in New Jersey but bakes from Maryland occasionally as well. I met her as a bloggy friend over a year ago & was thrilled to finally order one of her creations, you can check out her blog here.
Also amazing was Sam's Sleeping Beauty dress. I ordered it from 'My Fairy Godmother's Closet' on Etsy & couldn't be happier. If you've ever spent the money on one of those scratchy, horrible, pricey Disney Store dresses (raising hand) then please take the time to look into a custom made dress from a seamstress on Etsy. It's beautifully crafted, hand-made in the USA & will absolutely be a keepsake she can hold onto for a very long time.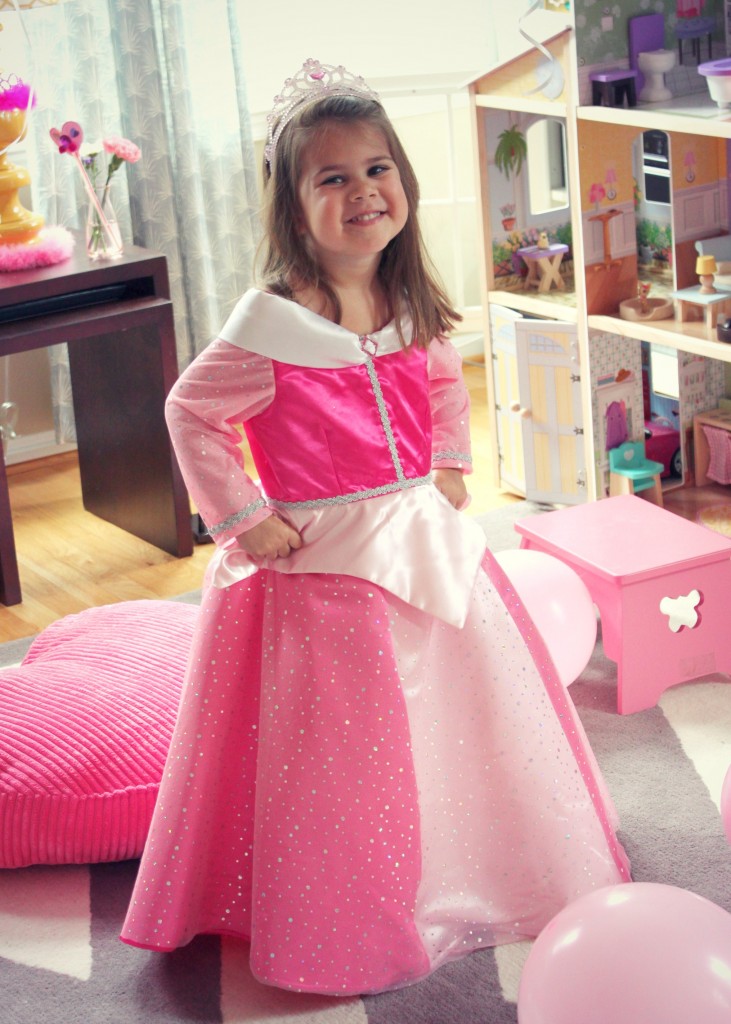 I have no doubt however that Sam's favorite present was having her Nana & Aunties here.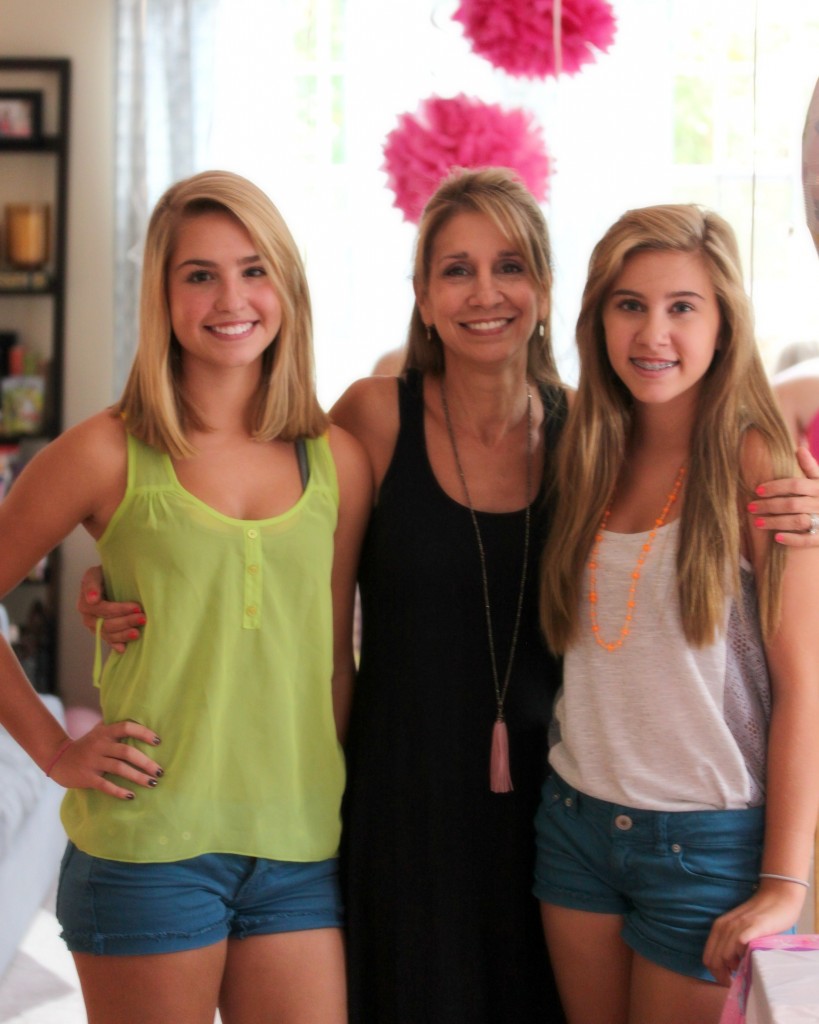 My mom & sisters Rebecca & Maggie all flew up from Florida for the weekend & it was wonderful. We're sad to see them go. That's why you haven't heard much from the me the past few days, we've been crazy shopping spending quality time together. (PS- there's an amazing sale going on at the Juicy Couture store in Tyson's, I'm talking $300 dresses for $50 & bags for even less!)
At the end of the party Sam threw her arms around me & said, "Mommy, this is the best birthday party EVER!" Ugh, those are the moments my friend that make every bit worth it. Love that kid, happy birthday my beautiful big girl.