Have you ever found yourself so aggravated that you get into a fight (albeit a very one-sided one) with a doll?
This morning I had some nasty words with Belle.
I was running around like a madwoman trying to clean up for the cleaning ladies which a.) seems like a ridiculous concept & b.) makes me sounds like a total brat. Just insert "#spoiledgirlproblems" anywhere you like…
I walked into Sam's room & found that she'd managed to take out every single Barbie, Barbie shoe, Barbie car & some legos that I didn't even know we owned while I was getting ready this morning. (and by 'getting ready' I mean finding creative solutions to having 1″ long black roots on my newly blonde hair…ps- there aren't any)
I grumbled around tossing Sam's pink, medium pink, light pink & dark pink toys in every hidden nook & cranny I could find because I know if it's left on the floor the cleaning ladies will leave vacuum marks in a circular trail around said Barbie. Seriously, can you not just pick it up? Are you afraid if you do it this one time I might just take advantage & before you know it you're cleaning red solo cups off the chandelier a la Animal House? I then come across Sam's talking Belle doll. As I throw a pile of other dolls on top of her it triggers her sensor & she says in an uber cheerful voice, "Hello friend, I'm so glad to see you today!"
Me: "Whaaa? You're not my friend bee-otch. If you were my friend you wouldn't just sit there & giggle at me, you'd carry your weight around here & maybe put your damn doll clothes away!"
(mental note: call shrink later, mention latent anger)
After not touching her for a few minutes her automatic shutdown comes on & she says "Yawn…time for a rest! Goodbye!"
Me: "Ohhhh so now you're tired huh?! After a whole life of contributing nothing you need a f*?%#ing nap?! That's great. Maybe if you didn't sleep so much you wouldn't be so damn fat!"
Except she's not fat. She's perfect. She's a freakin' Disney princess. One with a slight beastiality problem but a princess nonetheless.
And then I realized I've just cursed out an inanimate object.
"Yawn…time for a Xanax. Goodbye!"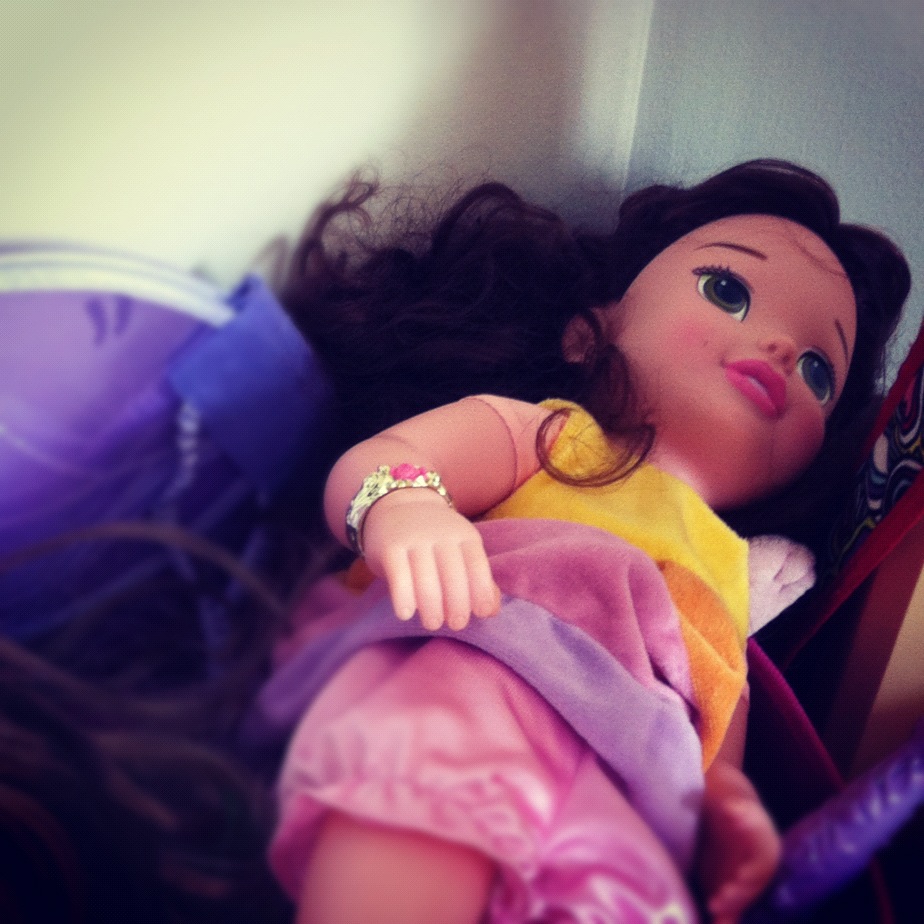 Am I certifiable or have you ever lost it on a toy?