Do you watch Tori & Dean on Oxygen? You know how she's really good at making babies? (Another one?! Really? You're making me look bad girlie) Well apparently she's also really good at making other things…like jewelry. Who knew, right?
Tori is a big crafter on the side & had this great idea of developing a line for people who want to make their own jewelry but aren't necessarily avid DIYers. The idea is you choose different pieces from her humongous collection & then connect them in different ways to create personalized necklaces, bracelets, earrings…whatever you want. No tools required, no crazy skills…just some creativity. Genius, right?
I have several friends who always whine inquisitively inform me as to how they would love to make my blog projects but they're just not that 'crafty'. I decided to have a little Girl's Night In with them, the Tori Spelling jewelry line "Styled" & multiple bottles of Sangria.
I'm SUCH a good friend.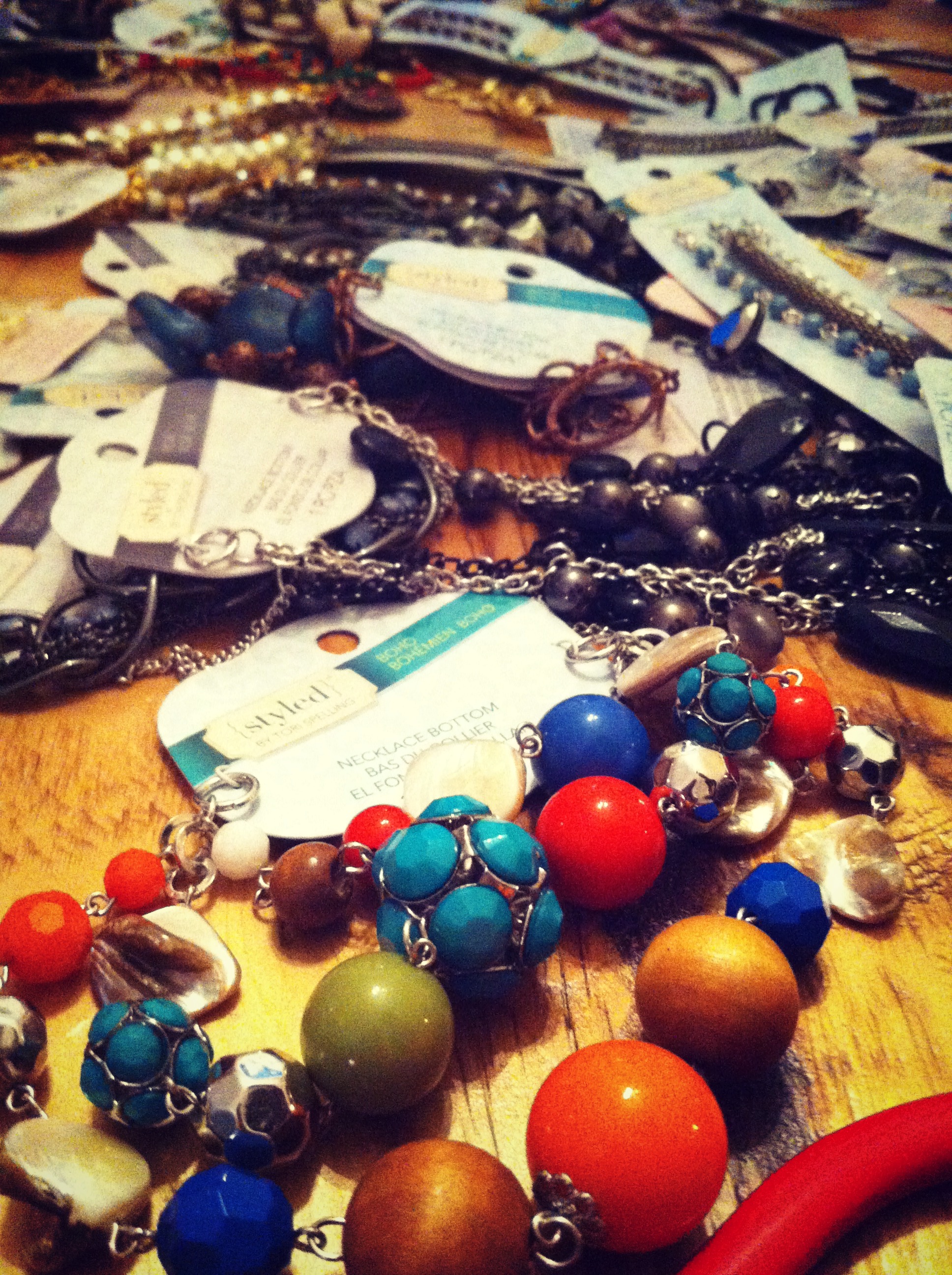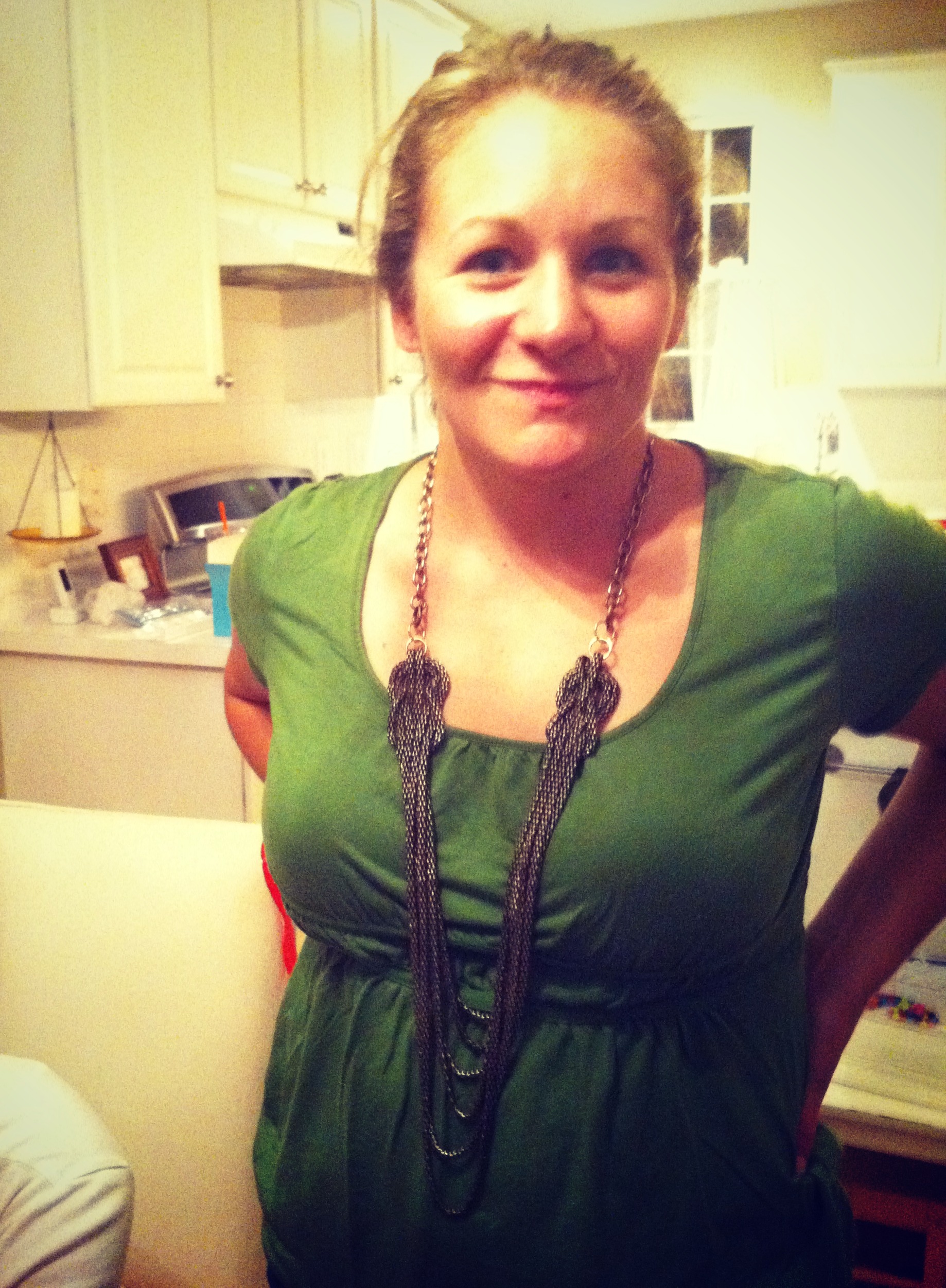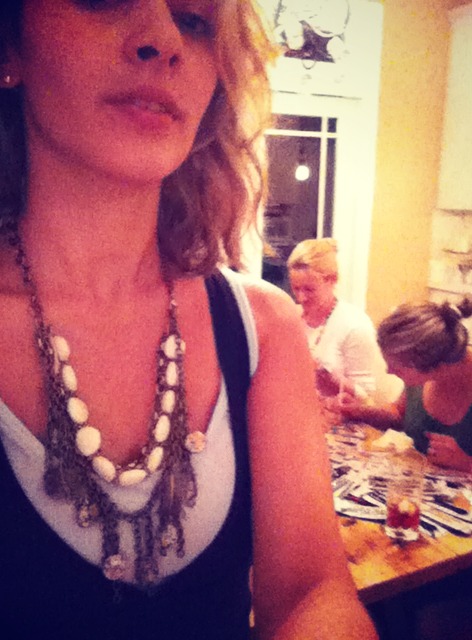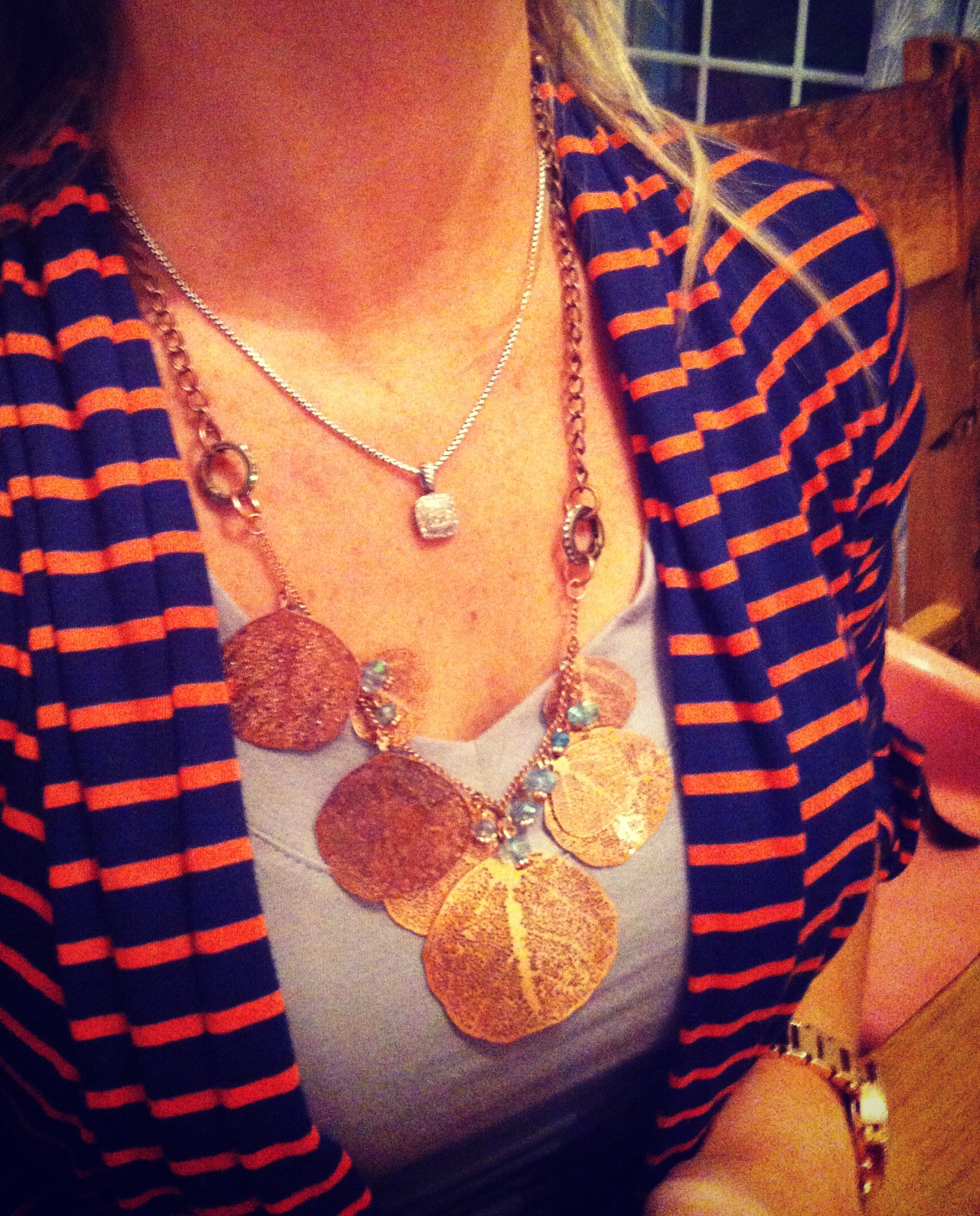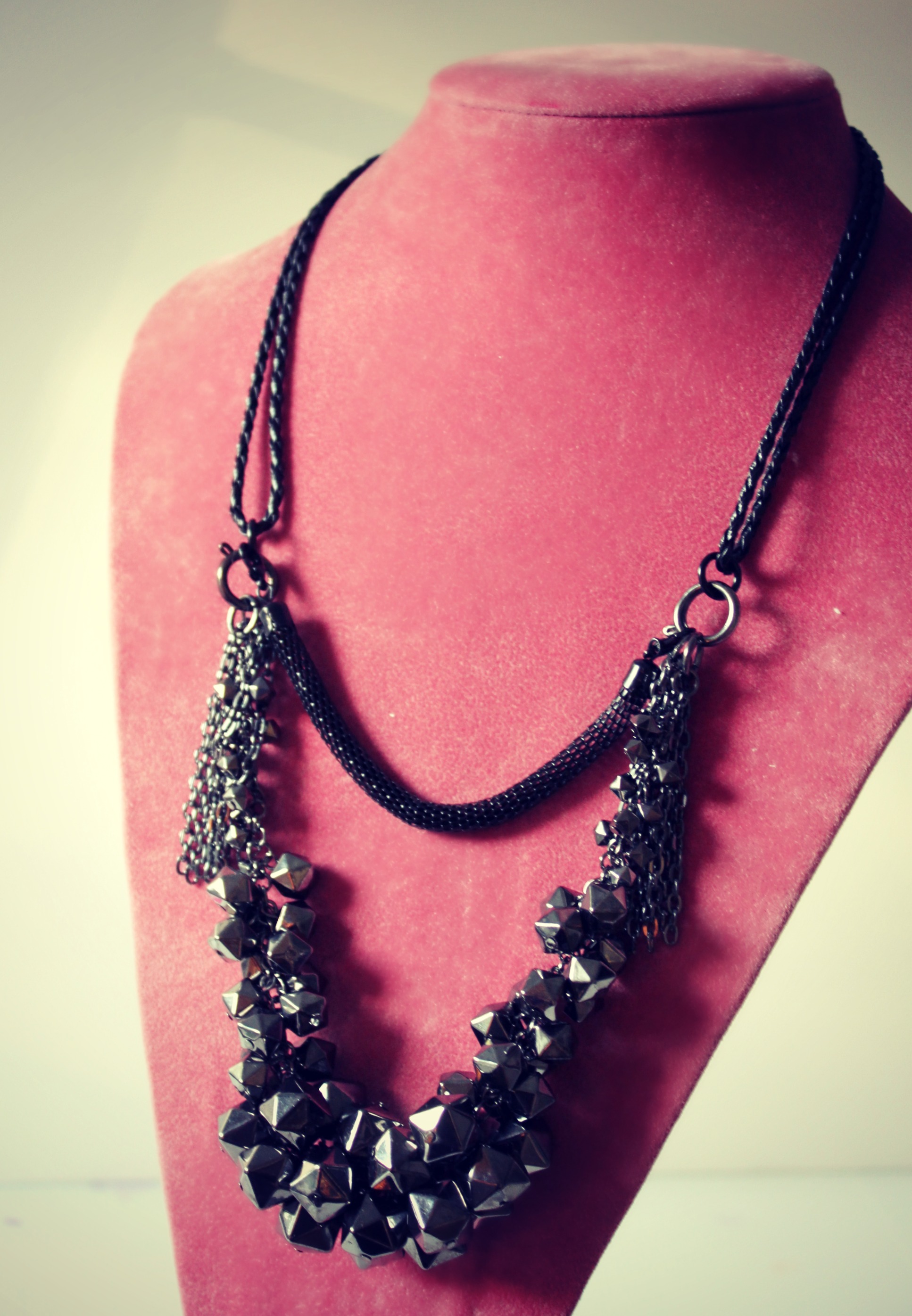 We call this one our Fifty Shades of Grey
necklace. See the chains, leather & straps? Go to page 98. Yep, I know. That book is dirrrrty.
Seriously though, how easy is this? Just pick a top, bottom & connectors. Wah-lah! A necklace.
I added a few danglers too, just to spice things up…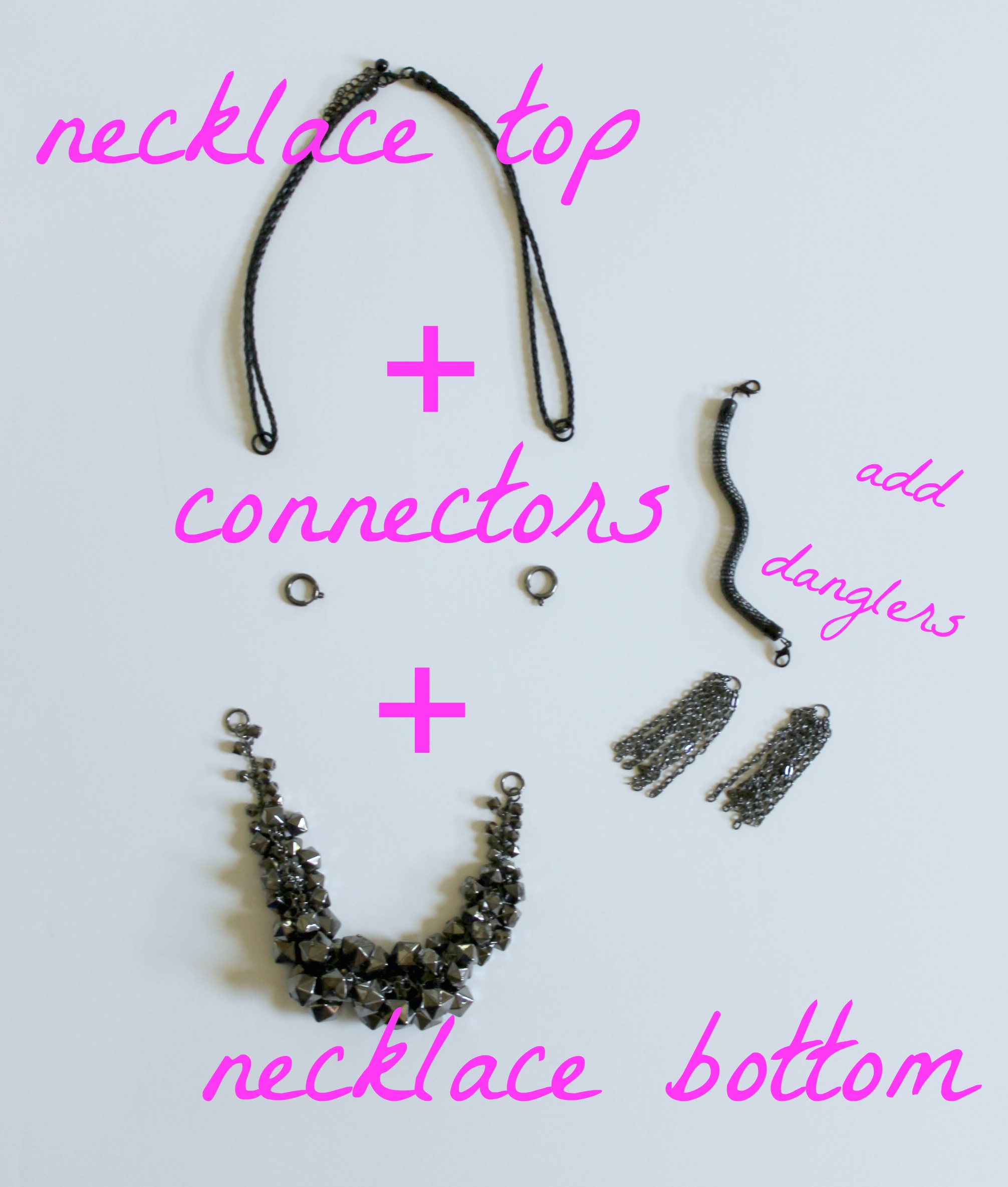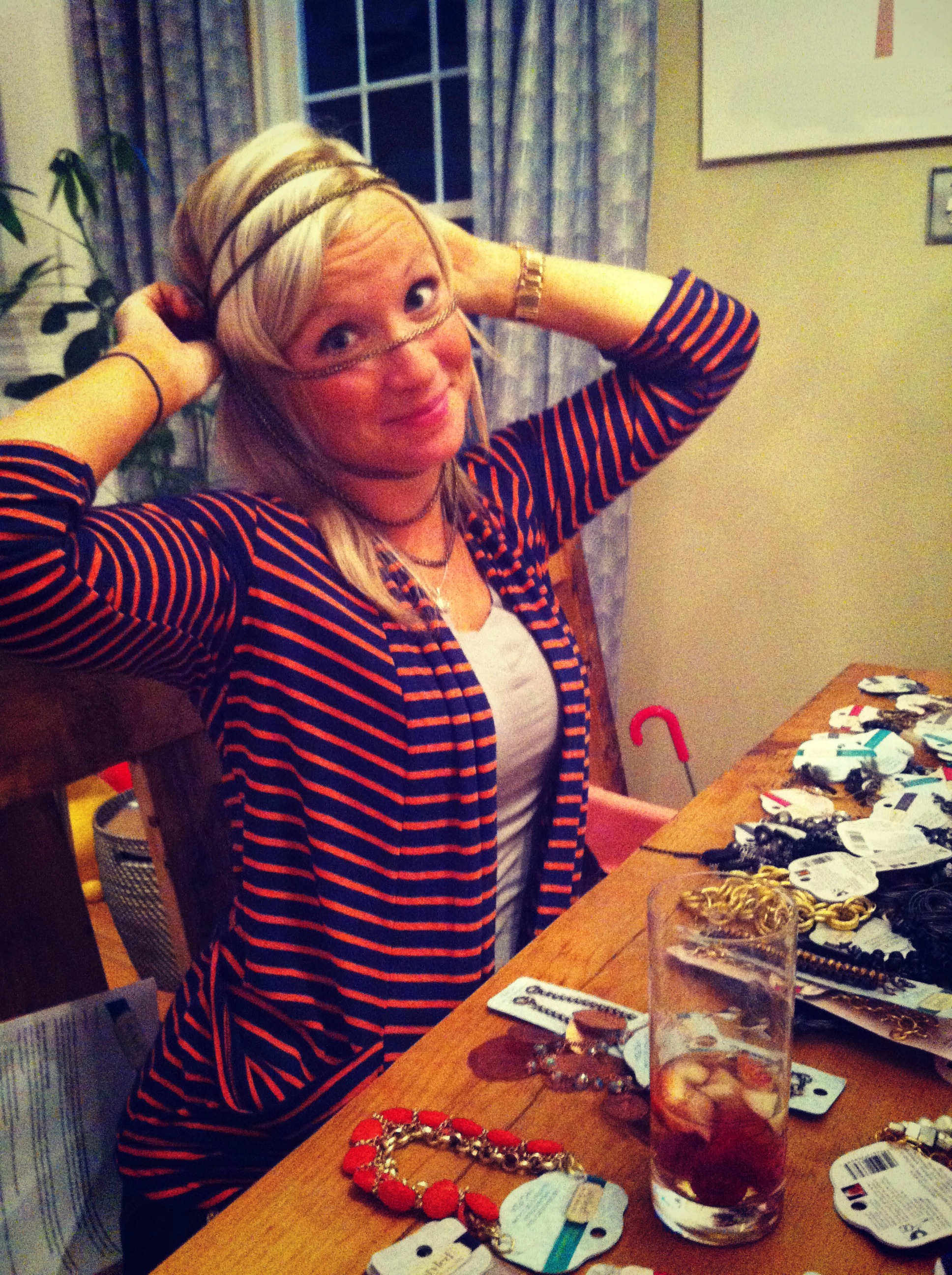 The possibilities truly are endless. And when you keep drinking, that list just gets better & better.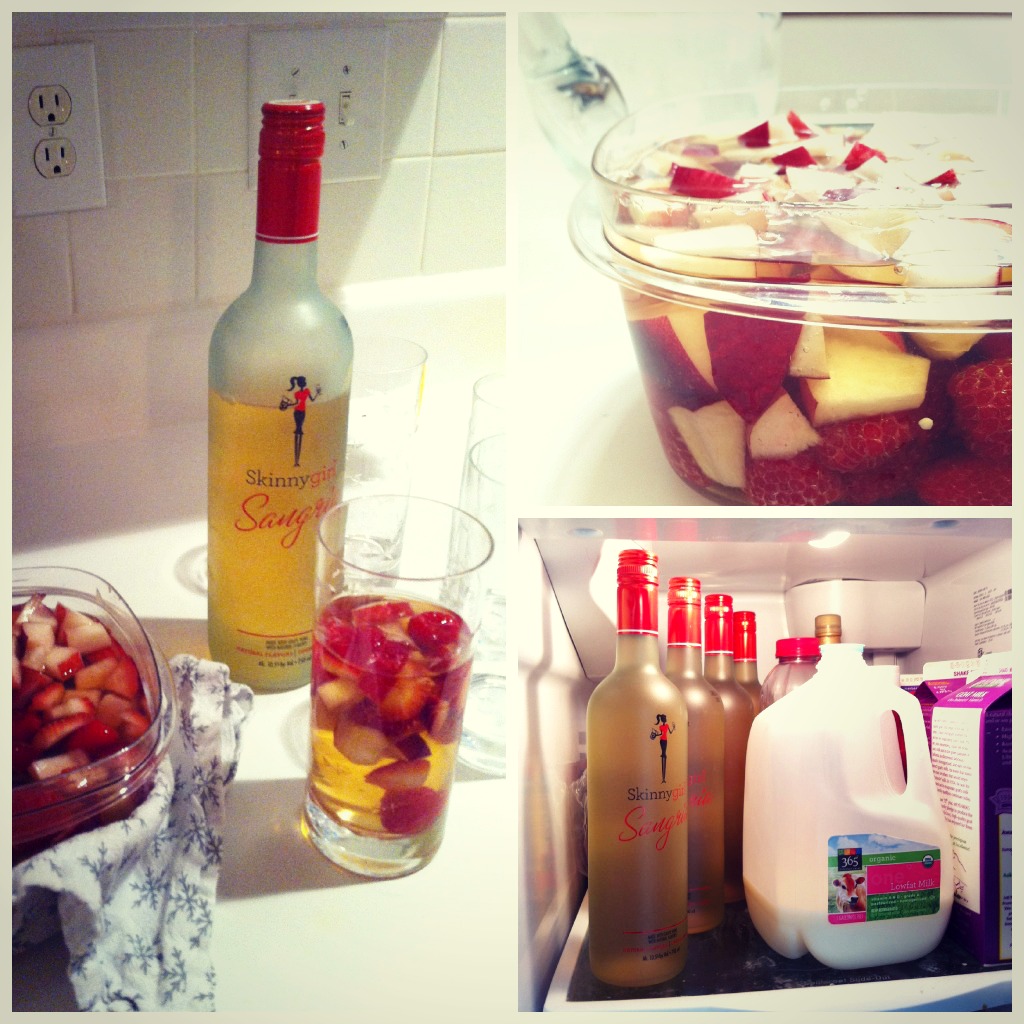 5 bottles of skinnygirl Sangria + 1 gallon of milk = mom-of-the-year
*No time (or desire) to make homemade Sangria? The skinnygirl one is delicious. Also the night before I soaked some chopped peaches, strawberries, raspberries with white wine & left them in a tupperware overnight. They made a fantastically delicious garnish.
For munchies we had brown sugar baked brie with apples, veggie flatbread & a roasted garlic & lemon artichoke. (flatbread recipe coming soon & yeah, that artichoke looks like it was possibly on fire at some point. It was not. I was actually tasty delicious, promise.)
I HIGHLY recommend having a jewelry party with your girlfriends. We had so much fun & yes, by the end of the night our pieces couldn't even make it past a Forever 21 accessories inspector but that's ok. We each left with multiple items for our jewelry boxes & more importantly had an amazing time where we were still home & in bed by 11p. My ideal kind of night.
You can find out more about Tori's Styled Collection here, also look for them on shelves in Michael's & JoAnn's or follow their twitter @StyledbyTS
*Full Disclosure: Styled by Tori is a paid sponsor of Little Pink Monster however my review & opinions are strictly my own